Join Maricris Dominique Dela Cruz-Scranton and I as we co-lead this course to explore the Law of Creation in depth. We'll teach you how to access and utilize the Law of Creation, master it, and manifest the life of your dreams. This six week course begins on Monday, October 24th and ends on Monday, November 28th. Class will begin at 4PM Pacific/7PM Eastern each Monday. If you cannot attend a class, or two, or any of them live, you will be able to get all the content on the recordings and ask questions via email. Each class will be one hour in length, and with each new class we'll focus on something different and give you processes, meditations, and exercises that you can use to create something really amazing during our time together. And you'll use the tools you take from this class to continue to create a magical life for years and years to come…Join us! <3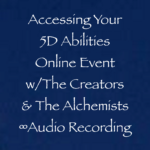 We've all heard about the amazing abilities we will access when we fully engage with the fifth dimension, but how do we access them now? That was the topic for this online workshop I did with Ina Lukas. She channeled The Alchemists, and I channeled The Creators, and the recording is just over 2 hours and 45 minutes. You'll receive processes and exercises to access your 5D abilities, and you'll also hear the answers The Alchemists and The Creators gave to the questions posed by those who participated live. Enjoy! <3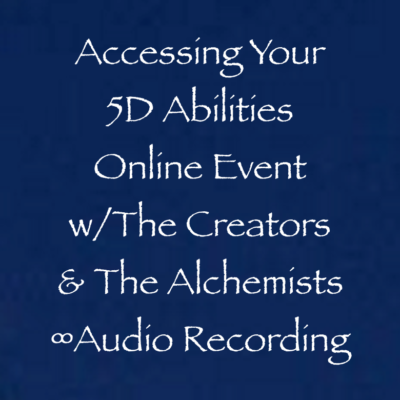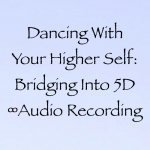 In the audio from this live, online event that lasted about 2 hours and 15 minutes, Shelley Young channeled Archangel Gabriel, and I channeled Archangel Michael on the topic of becoming more fifth dimensional beings and embodying our Higher Selves. Lots of new ground was broken, and the Q&A sessions were excellent! This event had the highest frequency transmissions yet. Enjoy <3!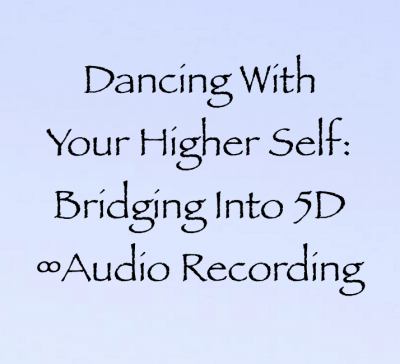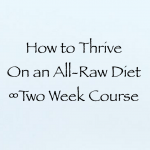 If you've ever considered "going all raw" with your diet but wasn't sure how you could make it work, this is the course for you! I've been eating all raw for over 11 years now, and I've been through a lot of different incarnations of the diet. I've gained weight (I'll tell you how NOT to do that), lost too much, and have found my happy medium. And now I want to share the knowledge I've gained with you :). Join me for this two week journey where I'll give you tips and tools to use on your raw food journey. Trust me, it's one of the best things I've ever done for myself…
First Class: Friday, October 21st at 2PM Pacific/5PM Eastern
Second Class: Friday, October 28th at 2PM Pacific/5PM Eastern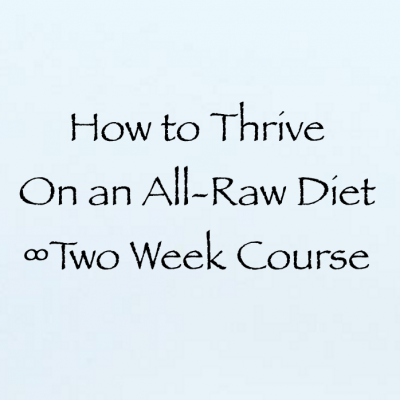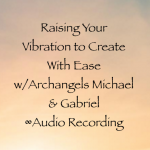 In an online event that lasted just over an hour and a half, Shelley Young channeled Archangel Gabriel and I channeled Archangel Michael on the topic of Raising Your Vibration to Create with Ease. The angels really brought it for this one! I was blown away by how easy they made it for us. So many great questions too. The frequencies transmitted were super high for this one. If you ever wanted to make raising your vibration and creating your reality easier on yourself…this is the recording for you! Enjoy <3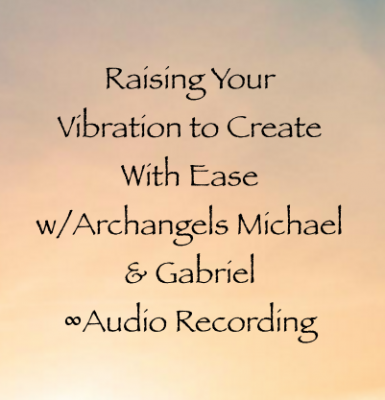 Come with me on a journey, a journey that will marry your spiritual lightworker self with your inner businessperson. I wasn't always able to support myself with my work. It took time and struggling with my beliefs about money and spirituality, and I've learned quite a bit over the past five years. There was also a lot of practical knowledge that I needed to do what I do.
In this four week course, we will cover everything – continuing to develop yourself and what you offer as a lightworker, while also putting yourself out there more to the public for energetic exchange. That's a fancy new age way of saying "charge money for it."
I didn't think being able to do this full-time to support myself was a slam dunk for me. I had a lot of help along the way, and I'm ready to share everything that I've come to know about being a spiritual person who also lives in the world of commerce.
Each class will be at least an hour, with plenty of opportunities for questions from the attendees!
Week 1: December 15th at 4:00PM Pacific/7:00PM Eastern
Week 2: December 22nd at 4:00PM Pacific/7:00PM Eastern
Week 3: December 29th at 4:00PM Pacific/7:00PM Eastern
Week 4: January 5th at 4:00PM Pacific/7:00PM Eastern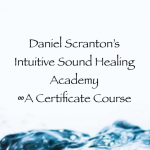 For those of you who don't know my story, my verbal channeling began as a result of my hands on healing work as a reiki practitioner. One of the first things my guides told me was to "sing and ring." I took voice lessons for over two years, and in that time, I developed my voice. The tones and sounds you hear coming through me at the beginning of my channelings are all in fact channeled. They work on me and the clients I'm working with to attune us to the energies.
I've worked with sound healing now in private sessions with clients and in recordings I've shared with all of you. I know that there are many of you who are interested in using your voices as the powerful instruments of healing that they most certainly are. And that's why I've created this course.
In the three class sessions that we'll share together, you will be asked to make tones, sounds, and overtones. Class participation will be required in order to pass and receive a signed (by me) certificate stating that you completed the requirements for the course. You will attend by phone, Skype, or Instant Teleseminar's website (with no video), so no one will see you as you make your tones, sounds, and overtones. But it's time to start using your voices and be heard, and this is the safest place imaginable to start doing it with an audience.
The three week course will meet on three consecutive Tuesdays at 6PM Pacific/9PM Eastern. March 14th, 21st, and 28th.
Join us!!!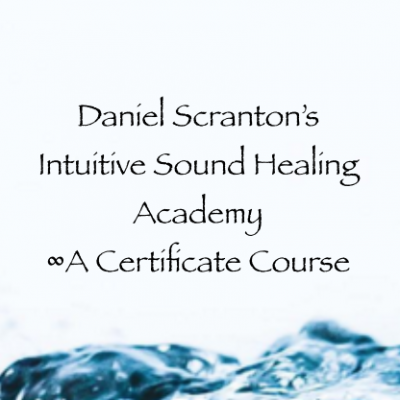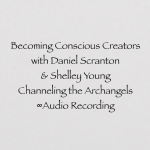 In this event that lasted just over two hours, Shelley Young channeled Archangel Gabriel, and I channeled Archangel Michael on the topic of becoming conscious creators. Michael and Gabriel were on the same page, complementing each other nicely. Many questions were posed about guides, channeling, health issues, and so much more. Enjoy! <3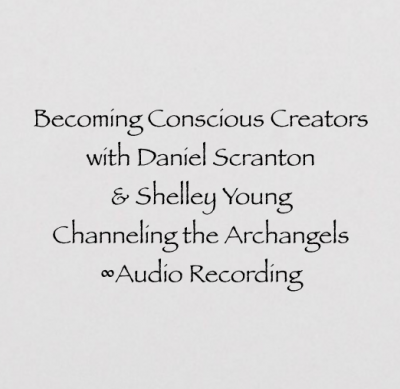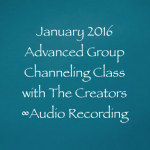 Here's what one participant in this latest Advanced Group Channeling Class had to say about it…
"Hi Daniel, thank you! It was another amazing advanced channeling class with The Creators!!! When we connected with our main guides, I felt such a beautiful loving energy moving into my field, and then all throughout my body. Then, I was filled with so so much Light! …it filled the depths of my being and it was overwhelmingly divine! I couldn't speak at first, because the energies of love and light were so powerfully enveloping my body. When I was finally able to speak, they told me why I am here..it was beautiful! Overwhelmingly divine experience! Thank you and the Creators for this one!!!!!"
Two hours of channeled processes from The Creators. Enjoy! <3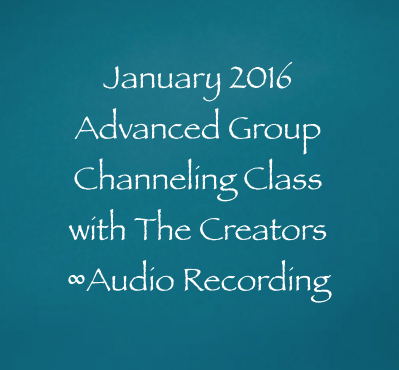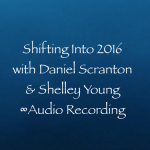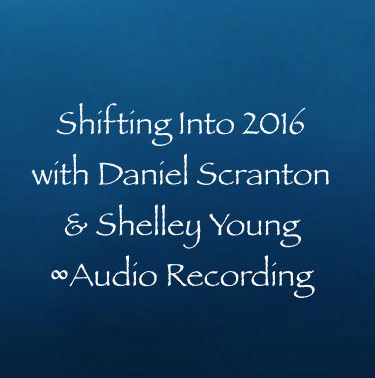 In this online event that lasted over 2 and a half hours, Shelley Young channeled Archangel Gabriel, and I channeled Archangel Michael. The subject was Shifting Into 2016, and the Archangels made many practical suggestions. And then there were the question and answer portions of the day. Everyone got to ask two questions, and a wide array of subjects were covered. It was a huge success! Great energy. Enjoy! <3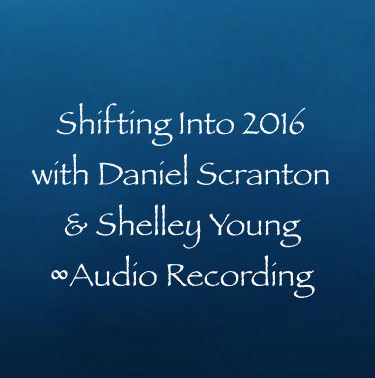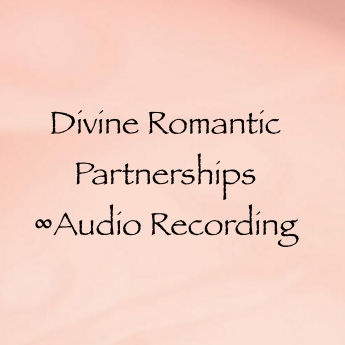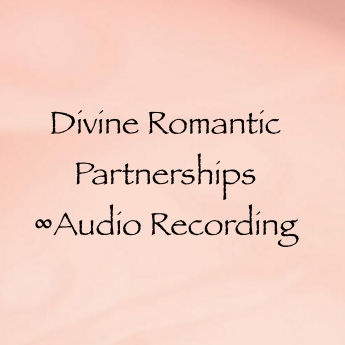 In this event that ran for over 2 and a half hours, Shelley Young channeled Archangel Gabriel, and I channeled Archangel Michael. The flow of the offerings from each of the archangels was just beautiful to observe. Gabriel would pick up where Michael would leave off and offer their own unique perspective. There were many questions from the attendees on every imaginable angle on romantic partnerships. New ground was certainly broken! Enjoy <3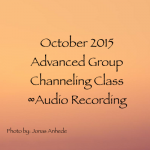 Here's what people are saying about this latest Advanced Group Channeling Class with The Creators…
"Just completed this class a bit ago… Was inspired to get out some paper and a pen… in the name of "Gratitude". The class exceeded my expectations and reinforced how much I love the Creators AND The following: I have know Daniel Scranton, and co-created thru classes with him online for a little over two years. Realizing now that his work has provided a great "bridge" in me becoming more of who I really am. The words that were written, in appreciation, are: Accountability, consistency, authentic, open, integrity, friendly, diligent, light and of course, haha, humorous!"
"I just wanted you to know I thought last nights class was fantastic. The Creators offered and taught various ways to channel and I appreciated that…So thank you very much! Much love to you and in great appreciation for all that you do."
Audio recording from the class is right around two hours in length. Enjoy! <3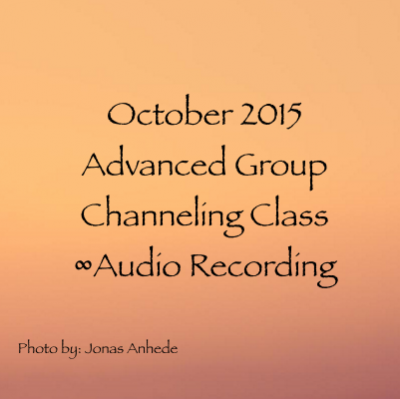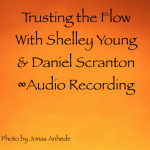 Trusting the Flow. What does it even mean? What's the flow? How do we trust it? Shelley Young and I recently did a workshop on this very topic, and Archangels Michael & Gabriel weighed in on it. There were three segments in all. In the first segment, Shelley and I channeled the archangels on trusting the flow. And then Michael answered the questions from the participants. And finally, Gabriel got to answer questions. The recording is over 2 hours long and is full of that angelic energy that they so lovingly bring through us. Enjoy <3
This is the audio recording for my segment of channeling at The Channel Panel 2: Awakening from Within. I channeled The Creators for about an hour and a half. They gave an introduction that was in keeping with the theme of Awakening From Within. There were a lot of questions asked and answered as well. I really felt the energy of the large gathering of souls pulling The Creators through me. I believe this is my best work to date. Enjoy! <3
In order to purchase my segment and only my segment, please just click the $18.88 – Add to Cart button. AND…
If you want to purchase the recording for all of Day One and/or Day Two of The Channel Panel 2, please visit Rob Gauthier's site to do so: Channel Panel 2 Recordings – Entire Workshop, Day One, or Day Two.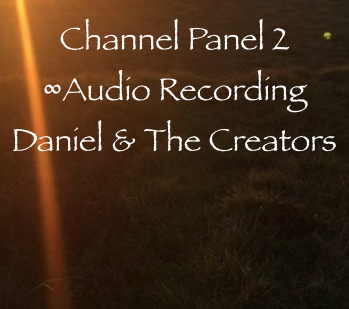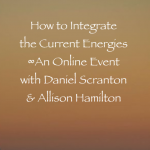 In this online event that I did with Allison Hamilton, The Creators and The Teachers channeled about the shift, the predictions about September, Wave X, and the energies of the eclipse. It was quite an event! You'll realize exactly what you need to do to navigate these energies and actually enjoy the shift. There were also questions and answers, and the whole thing was around 2 and a half hours in length. So strap yourselves in. This one covered a lot of ground :). Enjoy! <3