Want to learn to channel? Or do you already channel but would like to step it up a bit?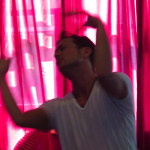 Here's your opportunity! I'm offering myself up as a teacher for a bargain rate! Believe me…it's been a journey for me in my channeling career, and I've learned quite a bit about how to connect with other beings in the process. Also, I've been teaching channeling since December 2013, and every time I teach, something new comes through me. I'm able to share my latest experiences and insights in each new session. 
Select the series of 4 one-hour lessons (at a discounted rate) with me and we can go really deep…activating your channeling abilities and getting you to speak for the beings you really want to channel.
Thanks a lot. It was a wonderful  session! Looking forward to the next :-)!"
     – Lien, Belgium