Receive a FREE Guided Meditation on Grounding Yourself from Archangel Michael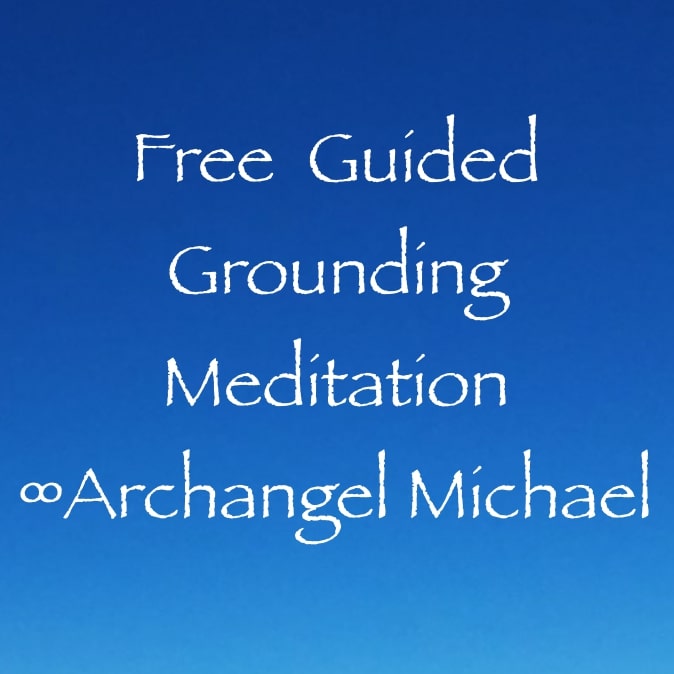 Join my email list by clicking HERE and entering your name and email address, and you'll receive a link to download a beautiful free guided meditation in mp3 format that will ground you in your physical body and to Mother Earth. The meditation is set to peaceful and relaxing new age music, and I channeled the Archangel Michael with the intention of delivering you a powerful and high-frequency meditation to get you to feel more expanded in your physical body.
Why Is It Important to Be Grounded?
By grounding yourself in your physical body, you have access to your emotions, which indicate your vibration. By knowing your vibration, you can shift it to a higher frequency. The frequency at which you vibrate determines the reality you create. Also, being grounded puts you centered in your body, which is where your heart is! The heart is our greatest guide at this time of the shift in consciousness. Being grounded means you're more likely to be focused on the present moment, which is where all your power is!
Why Should You do this Meditation Daily?
Meditation keeps us in touch with our bodies, our emotions, and our vibration. It's more than just about quieting the mind…it regulates all aspects of the physical body. There are scientific studies that indicate that even 5 minutes of meditation is enough to have huge positive effects on our physical and mental well-being. This meditation is over 21 minutes in length. Meditation also puts us in touch with our feelings, our emotional and energetic states of being. Knowing how we feel is the first step to making positive changes in our lives that will increase our knowing of who we really are as Source Energy Beings, infinite and eternal beings of pure love and light.
What Else Will I Get by Signing up for Daniel's Email List?
Great question! Every day, I send out a free channeled transmission from higher dimensional beings, like Archangel Michael, The Hathors, The Pleiadian High Council of 7, and The Arcturian Council. I've been channeling daily messages from these guides and more since 2012. There are over 2,000 of them available to read on this website. And my youtube channel contains the videos of me channeling each one as well. In addition, you'll receive a discount code for 50% off your first private channeled reading with Daniel. You can also use the discount code to get a private channeling lesson!
Are There Other Guided Meditations Available on this Website?
Yes! I have a whole bunch of them. I have more offerings from Archangel Michael here. I have also channeled Archangel Gabriel, Yeshua, Quan Yin, The Buddha, and many more for guided meditations set to beautiful new age music. I've even channeled a faerie!