What Will You Get with this Monthly Membership Program ∞Light Edition
Access The Monthly Membership – Light Edition Here
You may have noticed that I put out at least two NEW downloadable recordings per week – meditations, light language transmissions, breathing exercises, sound healings, and more. You'll receive those downloadable files to your inbox each week.
I also do a Group Live Q&A event with The Creators, The Founders, The Pleiadian High Council of 7, The Hathors, or The 9D Arcturian Council, and they are usually 2.5-3 hours in length. You'll also receive the recordings of those weekly events. (The regular monthly membership includes one question to be asked during the Q&A). But with the light edition, you can just listen to the recording.
I've also been doing at least one 3 to 4-week course per month. And on certain months, you'll also gain access to a Beginners or Advanced Group Channeling Classes (those occur less frequently than once a month). You'll receive the details for joining each class & course, and if you can't attend any of them live, you'll also get the recordings of those to listen to when you have the time.
This monthly membership light edition is renewable by you, but it won't automatically renew. You can join at any point in any month, and your membership will be good for 30 days. If you join at a time when a course is ongoing, you will receive the recordings of each of the previous classes in the course, even though you didn't start your membership till after the course had already begun!
Even at the 50% off price, the 2 recordings per week would be worth at least $44.40. The 4-5 recordings of the Group Live Q&As over the course of a month are worth at least $89.08. And each course I do sells for at least $88.88. (Courses and Q&As are not eligible for the 50% discounts). So even at the best prices I ever offer these items for, they come to a total of over $222 of recordings, classes, and courses. And I'm offering this membership for just $88.88.
Full Monthly Membership Program  ∞Private Channeled Session Reading Included
Access The Full Monthly Membership Here
What Do You Get with the Full Monthly Membership Program?
Want to go deeper on your spiritual journey? Make a fuller commitment to your growth and evolution? Want to get one of everything I do for an entire month? Here's what I'm offering in my monthly membership package…
∞One 60-Minute Session with any of the Guides I Channel (Creators, Arcturians, Pleiadians, etc)
∞Admission to all Group Live Q&A sessions on the Thursday Nights of the Month (usually 4 per month)
∞All Recordings I produce in the Span of the Month (usually at least 8)
∞Attendance to any and all Classes & Courses that Begin in the Month of your Membership
Assuming I start one class in the month of your membership, this is a value of over $350. At the end of the month, you will of course have the option of extending your membership for another month, but you will not be billed automatically, and you will not have to cancel. You are only committing to one month.
Testimonial from a satisfied participant:
"Dear Daniel, I just wanted to send you a note deeply thanking you for the immeasurable assistance I have received  participating in the monthly program. I cannot thank you enough, nor express how life changing the combined Group Live Q&A sessions, the light language activations and the 3 week soulmate group course had on my intentions to activate a focused change in my life. Within days my desires were being activated. Incredible!
Not only that I now have soo much to look forward to in the future. I am definitely looking at joining the monthly sessions again … just as soon as I possibly can. Thank You."
.
What Does the Six Month Membership Program with Daniel Scranton Include?
Access The Six Month Membership Here
For those of you who are ready to make a longer-term commitment to living in joy, harmony, Love, and excitement, please consider becoming a member of my website, danielscranton.com.
What will my Six Month Membership get me?
Excellent question! Here's what you will receive over a Six month cycle…
∞SIX 1-hour sessions with any of the guides I channel: The Creators, Archangel Michael, Archangel Gabriel, The Founders, The Zetas, The Quarnthians, Quan Yin, The Pleiadians, The Arcturians, Buddha, Yeshua, Ophelia the Faerie, or The Hathors (You can also use these 1-hour sessions for channeling lessons, sound healings, or anything else I offer)
∞SIX 1-hour channeling lessons with me
∞All recordings produced in that 6 month period (that means at least 48 downloadable recordings)
∞Admission to all Group Classes and Courses that I'll be teaching, including all Channeling Classes
∞Admission to all Group Live Q&As, where you get to ask one question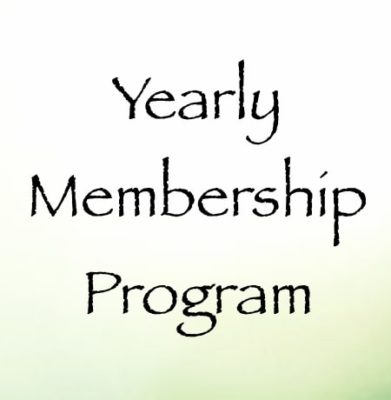 What Do You Get When You Sign Up for an Entire Year Membership with Daniel?
Access The Yearly Membership Here
For those of you who are ready to make a long-term commitment to living in joy, harmony, Love, connection & excitement, please consider becoming a member of danielscranton.com.
What will my membership get me?
Excellent question! Here's what I'm offering over a 12-month cycle…
∞TWELVE 1-hour sessions with any of the guides I channel: The Creators, Archangel Michael, Archangel Gabriel, The Founders, Quan Yin, The Zetas, The Quarnthians, The Pleiadians, The Arcturians, Buddha, Yeshua, Ophelia the Faerie, or The Hathors (You can also use these 1-hour sessions for channeling lessons, sound healings, or anything else I offer)
∞TWELVE 1-hour channeling lessons with me
∞All recordings, downloads, guided meditations & activations produced in that 12-month period
∞Admission to all Group Classes that I'll be teaching, including all Channeling Classes
∞Admission to all Group Live Q&As, where you get to ask one question