Description
This is a 2-Hour Event Where The 9D Arcturian Council Will Teach All in Attendance How to Channel Their Spirit Guides, Higher Self, Angels, ETs, Ascended Masters & Other High-Frequency Beings/Collectives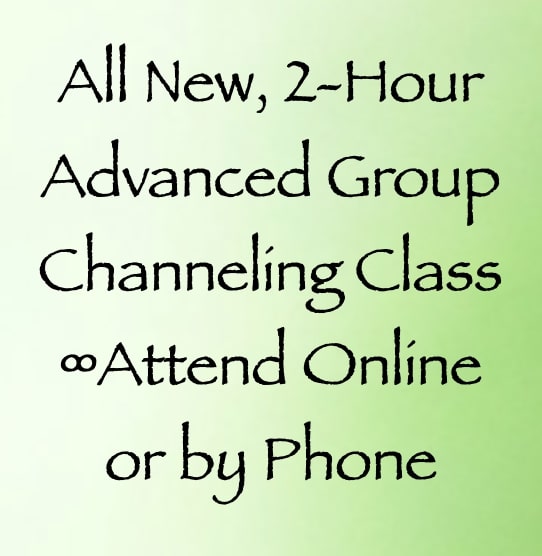 In this Advanced Group Channeling Class, The Arcturian Council will be running the show. They'll take you through exercises, processes, and meditations designed to get you to start verbally channeling a myriad of high-frequency beings, including your own main group of guides. They'll be prompting you to channel at least 8 different beings and collectives throughout the duration of the class, and they'll lead you into each channeling journey gently and lovingly.
How Will You Attend This 2-Hour Class?
The class will be two hours in length, and there will be a short break in between the two 1-hour long segments. You can join via phone or computer (your choice!). If you cannot be there live, you will still be able to do all the processes, exercises, and meditations by listening to the recording. You'll receive the recording of the entire class shortly after it's over so you can practice on your own.
When Is the Next Advanced Group Channeling Class?
The next class will be at 1:00 PM Pacific/4:00 PM Eastern on Thursday, April 8th, 2021. You can sign up for one class or a class and a private lesson (at a discounted rate).