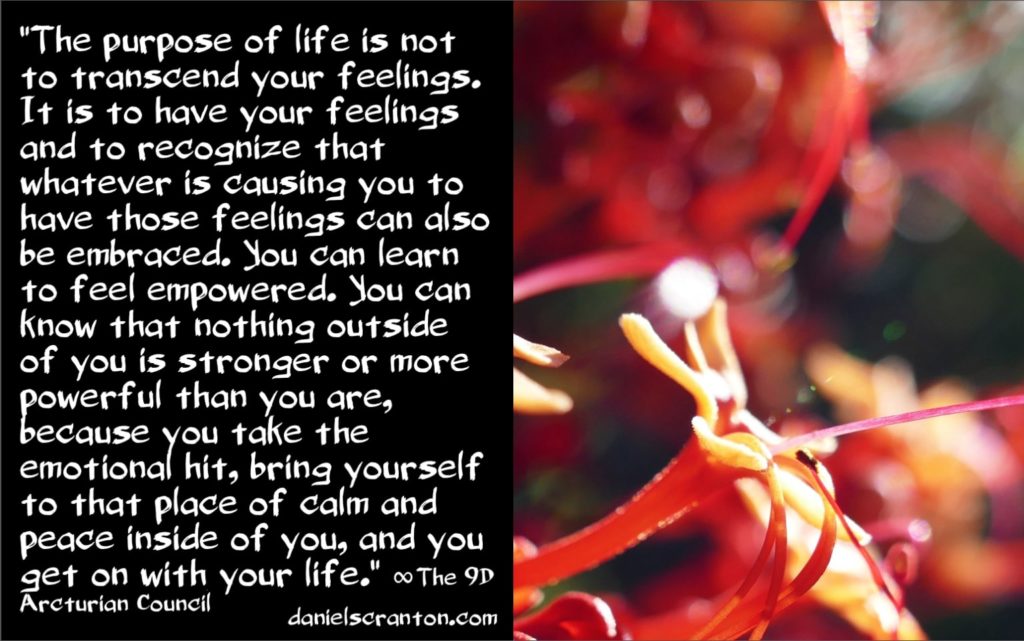 True Spiritual Mastery ∞The 9D Arcturian Council
"Greetings. We are the Arcturian Council. We are pleased to connect with all of you.
We have the ability to be everywhere, all at once, and also to be nowhere in the sense that we are non-physical. We are non-local and non-dualistic. You are living in a dualistic, polarized dimension where you often feel restricted, confined to a physical body. You even need permission to travel to another country, and are usually only allowed to stay for a certain amount of time before you are legally obligated to leave. You are having a very different experience from the one that we are having.
But you also have the ability to feel so much more relief than we will ever know again. The way that your reality is set up gives you the opportunity to experience getting hungry and then eating. You get to feel tired and then have a restful night's sleep. You get to feel cold and then warm up. You get to know chaos and then peace. If you can embrace the experiences that are the opposite of what you want because they are giving you the opportunity to then experience what you want, you can move through those experiences much more quickly. When you don't get what you want right away and shake your fists at the heavens and scream, 'Why me?!' you delay the process a bit more.
You are not, in that moment, allowing what you want to experience to flow to you naturally, but it's all right. Even that experience has its positive aspects. Your desire is heightened in that moment of screaming. Your appreciation for getting what you want has the tendency to be increased because you went to that pit of despair.
Oftentimes you hear stories of monks or wise elders, and in those stories, the individual doesn't react to a great deal of emotion to either good news or bad news, and the point of the story is to show that you don't have to. The wise one in the story is meant to be an example of someone who is more evolved. However, from where we sit, we find it more impressive to see you having a true and real emotional reaction to something and then to clear that emotion by processing it and to even bring yourself to a place of calm and peace while nothing about the circumstance has changed. That is true mastery.
Those are the stories you need to be telling because you have a lot of emotions inside of you, and the purpose of life is not to transcend your feelings. It is to have your feelings and to recognize that whatever is causing you to have those feelings can also be embraced. You can learn to feel empowered. You can know that nothing outside of you is stronger or more powerful than you are, because you take the emotional hit, bring yourself to that place of calm and peace inside of you, and you get on with your life.
You get on with the process of creating what you do want to experience. When we see one of you doing that, we know we are observing a true master.
We are the Arcturian Council, and we have enjoyed connecting with you."
Get a Private Session with The Arcturian Council (or any of the other beings I channel) for 50% Off. Enter Discount Code LOVE at Checkout
Purchase my NEW book on amazon, or the ebook from me – Channeled Wisdom from Higher Dimensional Beings, Volume 2 here
Watch the Video Here – I'm in It!
Love these quotes? Make a donation here