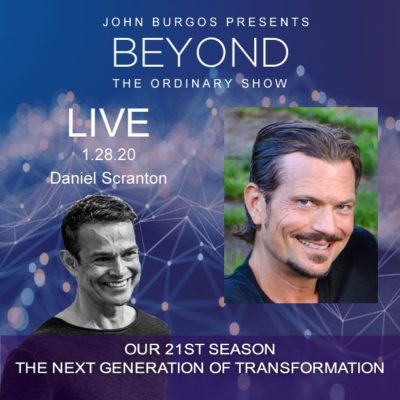 Listen to the replay of my interview with John Burgos on his Beyond The Ordinary Telesummit. We will be discussing the topic of Attracting Your Soulmate and my special offer that includes online access to my 3-week course on the topic of Attracting Your Soulmate. My special offer will also include a meditation, sound healing, light language transmission, and more!
When you click the link below and register on the BTO website, you'll begin receiving emails inviting you to listen in on the other interviews as well. Other presenters include: Micheila Sheldan, Jamye Price, Nora Herold, and Judy Satori. Join us!
Register here for the Beyond the Ordinary Telesummit
Listen to the Replay of my 90-Minute Interview with John Burgos on the Topic of Soulmates & Twin Flames
Get My Special Offer for an Attracting Your Soulmate Course, Plus 6 Downloadable Recordings
Thanks for Listening. I love you!
After you listen to my interview with John, you'll be able to purchase my Attracting Your Soulmate: Let Love In 3 Week Course as a Special Offer. The offer is special because it includes not only entrance to the 3 week course, but you also get the following recordings: Breathing Exercise To Open & Activate Your Heart To Attract Your Soulmate ∞Quan Yin, Mantras For Attracting Your Soulmate ∞The Creators, Light Language Transmission For Attracting Your Soulmate, Attracting Your Soulmate Meditation ∞Archangel Michael, Soulmate Activation ∞The Arcturian Council, How To Manifest Your Soulmate: Getting Ready ∞The Creators.
About the 3 Week Course on Attracting Your Soulmate…
This is a 3 Week Online Master Course You Can Attend from Anywhere in the World! You'll Learn How to Attract Your Soulmate from Daniel & the Beings He Channels
(Please Note: the link to register takes you to the Beyond the Ordinary website. That's where you will pay for the special offer, as this offer is part of my appearance on the BTO Telesummit).
This course begins on February 12th at 5PM Pacific/8PM Eastern and will also takes place on Feb. 19th & 26th. In this three week course, I'll be leading each class, which you can attend either online or over the phone (your choice!). Whether you choose to attend online, over the phone, or you just listen to the recordings of each class, you will be able to ask questions.
You'll learn how to release the baggage from your past relationships and attract the soulmate relationship of your dreams. I'll be offering processes, exercises, and meditations to help you get in that perfect point of attraction for your long-lost soulmate.
If you cannot attend any or all of the classes live, you can still get everything out of the course by listening to the recordings…which you will be able to access after each class.
I'll also channel one meditation from a higher dimensional being like Yeshua in each of the three classes. Throughout all three weeks of the course, I'll take you through the steps that will open your heart, release trauma and blockages from previous relationships, and make you a vibrational magnet for your soulmate.
You will also learn about self-love, how to communicate with your soulmate, and many other techniques that will harmonize you with the love of your life. I'll also be discussing the soulmate and twin flame concepts and how to shift your beliefs about who those people are, where they are, and your access to them. Everyone deserves to be happy in their romantic relationships. Join me!