Description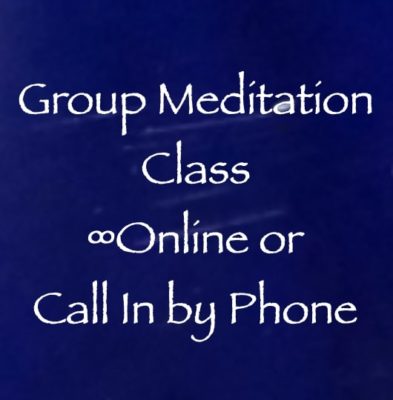 A One-Hour Group Meditation Class You'll Attend by Phone or Online. Daniel Scranton Will Teach You How to Meditate & Guide You Through a 15-Minute Meditation. You'll Also Get a Free Guided Meditation from Daniel's Store.
This Group Meditation Class will meet Monday, July 27th, 2020 at 4:00PM Pacific/7:00PM Eastern. You will attend via phone or online, and you will be able to ask Daniel your questions about meditation. In this one hour class, Daniel will help you remove all of the mental, energetic and emotional barriers that we tend to pick up when it comes to having a regular meditation practice. He will also discuss all of the tricks he has learned in his 20 years as a daily meditator.
Next, Daniel will take you through a 15 minute guided meditation.
In addition to all of that, all of you who register for the class will receive a recording of the event, which will include the 15 minute guided meditation that Daniel will provide. AND as an additional, bonus, you can pick any of the 15-minute guided meditations that Daniel has channeled from his store…for free! Your choice! The guided meditations usually sell for $15, and the class is just $33.33. Joy! <3
Join us…