Description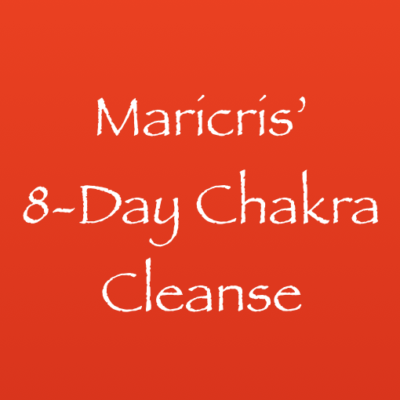 This offer is from my lovely wife, Maricris Dominique Dela Cruz-Scranton. The following is her description of the 8-Day Chakra Cleanse…
Prior to my Spiritual growth and awakening, I never really thought about my chakras. I didn't even really understand how they affected my heart, body, mind and soul. When I began to open up to a deeper level of awareness and knowing within me, I began to really understand and harness the power of my CHAKRAS. I truly believe that they are an integral part of creating a happy, healthy and fulfilling life.
When any of our chakras are out of alignment, you might feel a sense of physical discomfort, emotional imbalance, mental confusion and lack a strong spiritual connection to the DIVINE. If you don't feel like yourself, are feeling out of balance and lacking a sense of enthusiasm and passion for life, one or more of your energy centres may be out of alignment.
However, when your chakras are in alignment, you have optimal physical health and well-being, emotional clarity, peace of mind, connection to Spirit, confidence in who you are and you feel centered and balanced.
During this 8 day chakra cleanse program you'll be able to:
∞Release blocks and limiting beliefs in each chakra that's at the root cause of your pain and suffering
∞Connect to your Intuition and Higher Self with more ease so that you can make more aligned choices that feel good for you
∞Embody and Embrace your true authentic power so that you can create your Success on your own terms and BE UNAPOLOGETIC about it
∞Speak your TRUTH with confidence, boldness and courage where people hear and understand what you are sharing
∞Access the wisdom of your Third-Eye to be more intuitive
∞Powerfully tune in to Source, Mother Earth, Angels, Archangels, Ascended Masters, Galactic Emissaries and Spirit Guides