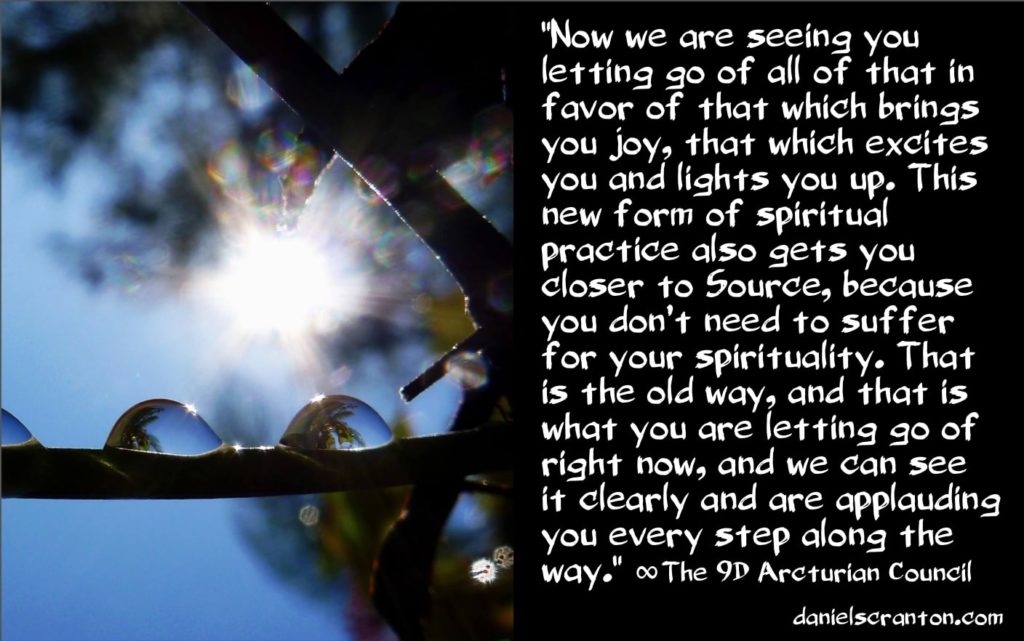 Enjoying Your Spiritual Growth ∞The 9D Arcturian Council
"Greetings. We are the Arcturian Council. We are pleased to connect with all of you.
We are excited about the different ways in which we have noticed humanity evolving. You are not just waiting for things to happen in your lives that force you into a dark night of the soul, which inevitably leads to more expansion and growth. But instead, you are feeling inspired to move in different directions that ultimately lead you to one of those mind-blowing, vibration-altering experiences that you all seek at one time or another.
You are accessing more of your intuition, which is leading you down the perfect path to bring you to that next very spiritual experience of growth and expansion. Now, this is different than forcing yourself to experience something painful or traumatic in order to get that growth spurt. In the third dimension, we would see you engage in rituals to try to spark one of these spiritual experiences. You would put your bodies through so much in an attempt to get you out of your minds.
And while those rituals did work from time to time, and they did bring you closer to Source, we have noticed that those of you who are awakened are letting go of the struggle. There has been a lot of struggle, pain, and putting yourselves through various ritualistic behaviors that have existed for quite some time there on planet Earth.
But now we are seeing you letting go of all of that in favor of that which brings you joy, that which excites you and lights you up. This new form of spiritual practice also gets you closer to Source, because you don't need to suffer for your spirituality. That is the old way, and that is what you are letting go of right now, and we can see it clearly and are applauding you every step along the way.
We are the Arcturian Council, and we have enjoyed connecting with you."
Purchase The Arcturian Council's book, Ascension: The Shift to the Fifth Dimension, on amazon here
Love these quotes? Make a donation here