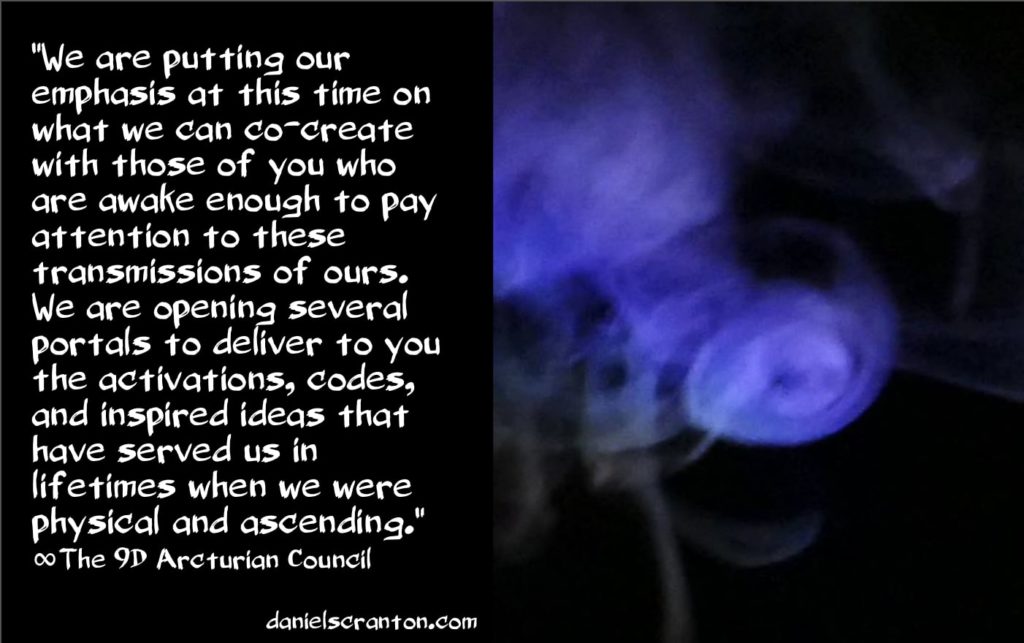 Keeping the New Portals Open ∞The 9D Arcturian Council
"Greetings. We are the Arcturian Council. We are pleased to connect with all of you.
We are putting our emphasis at this time on what we can co-create with those of you who are awake enough to pay attention to these transmissions of ours. We are opening several portals to deliver to you the activations, codes, and inspired ideas that have served us in lifetimes when we were physical and ascending.
Now, these are not portals that you can travel through. These are portals that are specifically designed for delivering energy and information. We, of course, have many different ways of delivering energy and information, including through these transmissions. But this channel can only hold us for so long, and then he needs to take a break. So when we use the portals as a delivery system, you can rest assured that they will always remain open.
We would like to examine further the desires that you all hold for co-creation with us. And so, as you receive this transmission, we want you to consider what it is that you would like to experience and what it is you would like for the entire human collective. It does not matter when you receive this transmission. The portals will remain open, and we will continue to deliver you exactly what you need through them for as long as you like.
Your jobs are simply to come up with desires, and then you will need to open yourselves up to receive what we are sending. Do not worry about your proximity to the portals. Whatever you need will make its way to you, no matter where you are on the planet. Just relax, open yourselves up, and expect to receive exactly what you need. Why are we doing this? We are doing it because you are ready.
We are the Arcturian Council, and we have enjoyed connecting with you."
Get a Private Session with The Arcturian Council (or any of the other beings I channel) for 50% Off. Enter Discount Code LOVE at Checkout
Purchase The Arcturian Council's book, Ascension: The Shift to the Fifth Dimension, on amazon here
Love these quotes? Make a donation here