Learn to Channel – Private Lesson
Or do you already channel but would like to step it up a bit?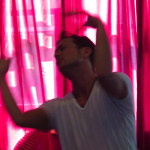 Here's your opportunity! I'm offering myself up as a teacher for a bargain rate! Believe me…it's been a journey for me in my channeling career, and I've learned quite a bit about how to connect with other beings in the process. Also, I've been teaching channeling since December 2013, and every time I teach something new comes through me. I'm able to share my latest experiences and insights in each new session.
It was a wonderful  session!
"The session yesterday was really a special experience for me. It went deep, really deep inside me and effected my whole body.
During the session I felt a duality of feelings….a warm, soft, trusting glow of energy filled with so much love and compassion…a clear presence of a whole female community of loving, twinkling, joyful beings surrounded me. And on the other hand, I felt a deep fear (below the fear which my mind can make stories of "not be able to do it"), a fear that sometimes made my voice trembling, my body shaking….cold…
What was nice to feel, was that the love and support of the loving beings that made me keep on translating their energy into words…they made me go through the deep, old fear…just to tell me the memory of my cells that it's safe now, that it's okay now to be a channel again, to speak from the heart and spread the love into the world…. And that makes me really enthusiastic!
Thanks for your love! Thanks for your enthusiasm and trust in me!
I love to feel your loving energy that gives me the space to experiment…
Thanks from the whole of my being :-)!!"
I loved you enthusiasm during the entire session. I felt so safe.
You gave a loving and all-is-well atmosphere by being happy about any progress :-)! And that made me just surrender, trust, and go deeper and deeper…
What I also liked was your question about how I was feeling during my channeling.
This analysis of my own experience made me more aware of my shifting, of my being in the channeling state….where before I thought about it, I was unaware of it!
Thanks a lot. It was a wonderful  session! Looking forward to the next :-)!"
     – Lien, Belgium