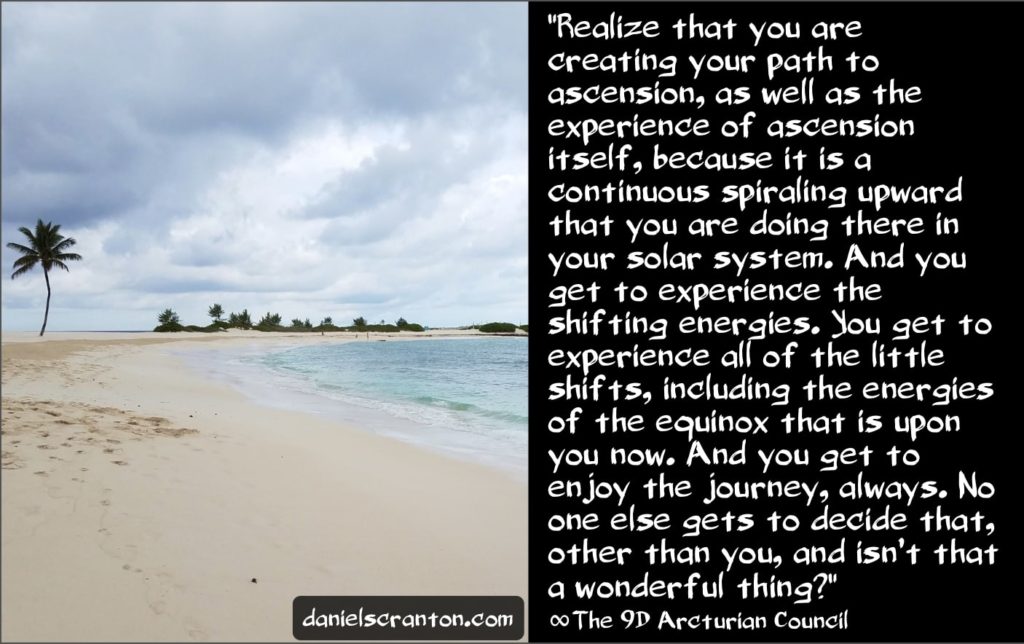 Predictions About the Shift ∞The 9D Arcturian Council
"Greetings. We are the Arcturian Council. We are pleased to connect with all of you.
We have discovered that there are more ways than humanity has imagined to experience the shift in consciousness. We know that there are a lot of theories about how it will happen. There are some theories that sound very Biblical to us. There are some theories that sound very science fictiony to us, and there are some theories that are very self-serving to those that are believing in them.
But we see more ways for you to shift than any human has dreamt of or channeled up until this point. Now, we know that many of you are on the edges of your seats right now, thinking that the Arcturian Council is going to give us some of those previews, some of those predictions. But we are not. And the reason we are not is because we never want to disempower you. We never want you to think that we have all the answers or that we are putting you on a timeline that will result in your ascension.
And if we give you something that has you believing very strongly in a particular outcome, then we might as well do just that. Instead, we hand it back to you, and we remind you that you create your reality. That means you create your experience of the shift, just like you create your experience of everything else, and you choose certain experiences over others. Some of you do this consciously. Most do it unconsciously.
But those of you who are receiving this transmission are awake, and you are awake enough to recognize that you get what you vibrate. If you want a particular experience of the shift in consciousness, then that's where your vibration needs to be. It needs to be in alignment with what you want to experience. Now, we suggest that when you are doing this work, you let go of a timeframe, let go of your attachment of when things are going to happen, and instead focus on how you want to feel tomorrow and the next day and the next day.
And realize that you are creating your path to ascension, as well as the experience of ascension itself, because it is a continuous spiraling upward that you are doing there in your solar system. And you get to experience the shifting energies. You get to experience all of the little shifts, including the energies of the equinox that is upon you now. And you get to enjoy the journey, always. No one else gets to decide that, other than you, and isn't that a wonderful thing?
We are the Arcturian Council, and we have enjoyed connecting with you."
Purchase The Arcturian Council's book, Ascension: The Shift to the Fifth Dimension, on amazon here
Watch the Video Here – I'm in It!
Love these quotes? Make a donation here