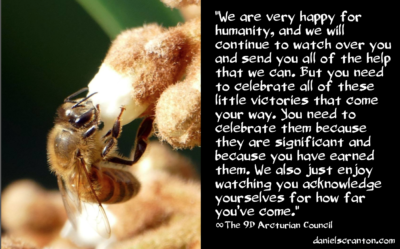 Timelines for Open Contact with E.T.s ∞The 9th Dimensional Arcturian Council
"Greetings. We are the Arcturian Council. We are pleased to connect with all of you.
We are in the process of reviewing the timelines that have recently made themselves available to you. Or to put it another way, you have made yourselves available to these timelines, and they are filled with more extra-terrestrial contact and extra-terrestrial contact that will be open to all sooner than any other timeline that we have seen for you.
This is a very good sign for humanity. You see, the type of extra-terrestrial contact that you want will only happen when you are ready for it. So any indication that it is coming sooner – and this is one of those indicators – is a very good sign, indeed. You have progressed so wonderfully, and we are eager to see the ways in which you take the next steps forward.
We cannot tell you what your future is because you keep changing. And as you change, so does your future. We can tell you that your future has been bright for quite some time, and that the potential for an even brighter future coming, even sooner than expected, has just occurred.
We are very happy for humanity, and we will continue to watch over you and send you all of the help that we can. But you need to celebrate all of these little victories that come your way. You need to celebrate them because they are significant and because you have earned them. We also just enjoy watching you acknowledge yourselves for how far you've come.
You will continue to have your challenges, of course. And the e.t.s are not coming to rescue you from yourselves. If that were the case, they would have come a long time ago. You are absolutely surprising us and the other high frequency beings who are keeping tabs on all of you. And that includes the physical extra-terrestrial beings who will make that full, open contact with humanity.
We are the Arcturian Council, and we have enjoyed connecting with you."
https://danielscranton.com
Purchase The Arcturian Council's book, Ascension: The Shift to the Fifth Dimension, on amazon here
Love these quotes? Make a donation here