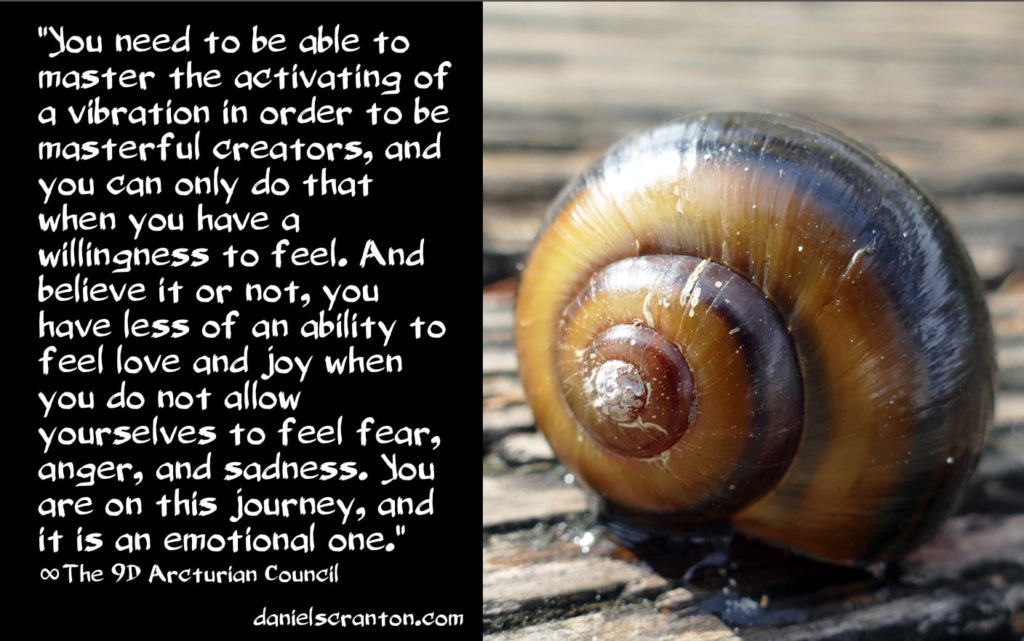 Your Emotions ∞The 9D Arcturian Council
"Greetings. We are the Arcturian Council. We are pleased to connect with all of you.
We are susceptible to the same types of feelings that you are, but we do not feel them as intensely as you do. We still know the difference between joy and fear, experientially. But the experience of the difference between those two states of being is much different from your experience of that same difference. We are non-physical beings. Therefore, we have no bodies to hold onto an emotion.
You do have physical bodies, and often you are holding onto emotions without even realizing that you are doing so. Now, part of what we are doing with all of you is helping you through those more challenging emotional states, and we must do so without really knowing what it is like experientially for you to go through what you are going through at this time, in your density, on planet Earth.
Therefore, you all present a unique challenge to us, and we do like a good challenge. What we want to impart to you in this transmission is the significance that feeling your emotions has. It is not just about clearing out the old, stuck energy from past lives. It is also about fulfilling your purpose for being there on planet Earth in the first place, and even more significantly, by being willing to feel your emotions, you become better creator beings.
You need to be able to master the activating of a vibration in order to be masterful creators, and you can only do that when you have a willingness to feel. And believe it or not, you have less of an ability to feel love and joy when you do not allow yourselves to feel fear, anger, and sadness. You are on this journey, and it is an emotional one. We just hope that we can be as supportive as possible to assist you in feeling those emotions.
We are the Arcturian Council, and we have enjoyed connecting with you."G
Purchase The Arcturian Council's book, Ascension: The Shift to the Fifth Dimension, on amazon here
Love these quotes? Make a donation here