Tuesday, December 19th at 3PM Pacific/6PM Eastern, join me and Maricris Dominique Dela Cruz-Scranton for an online event (that you can also join by phone, if you like). We'll be addressing the coming year of 2018 and what we can expect as a collective.
The event will begin with a guided meditation led by Maricris. Then, I'll channel The Creators on what to expect in the upcoming year. Next, Maricris will speak on the topic.
And then we'll open it up to questions from the attendees. You can ask two questions: one of The Creators and one of Maricris. You can ask your questions over the phone, or you can type them in on your computer. Even if you can't attend live, you can always submit your questions beforehand and receive the answers on the recording. Join us!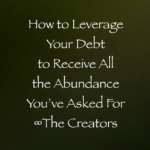 In this download of 11 minutes and 11 seconds, The Creators take us through a process for accessing all of the abundance that we've summoned as a result of the debt we currently hold. They also widen the scope of the process to include all of the asking of the entire human collective. After doing this process, you will feel the abundance inside of you and all around you, and you'll be free of the programming that tells you there are only a few possible ways to get out of your debt. Freedom! <3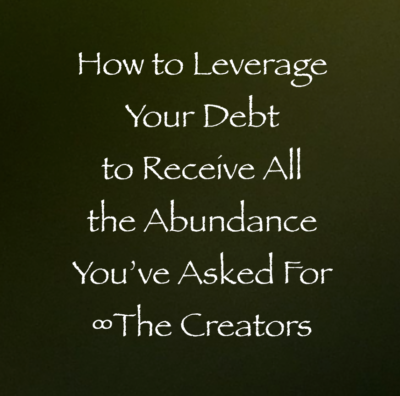 In this download of 11 minutes and 11 seconds, The Creators take us through a process of releasing ourselves from the trauma of being enslaved, or even feeling enslaved. There are so many aspects of our lives now that we can access that feeling of enslavement from – jobs, mortgages, debt, the government – and this download can help. As we confront the trauma of feeling enslaved in this lifetime, we also access the trauma of actually being slaves in past lives. After listening to this download, you will clear that trauma and activate the power of being the creator of your reality. Joy! <3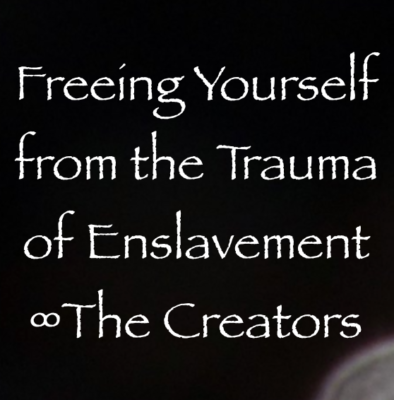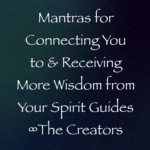 In this download of just over 12 minutes, The Creators bring through a series of mantras that will connect you more fully to your spirit guides, and they also will help you to receive more love, support, guidance, and wisdom from your guides. The C's go further than just telling you what mantras to speak…they also guide you to resonate with the mantras vibrationally. This one is for all of us who have ever wanted more connection with our guides. Love! <3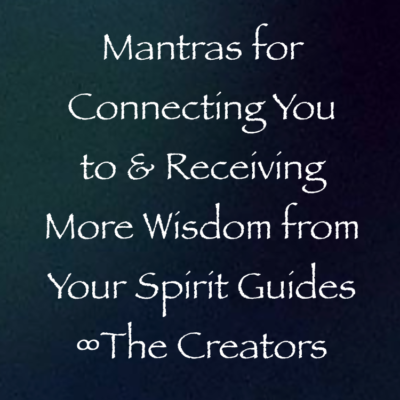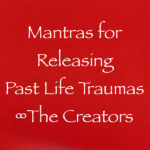 In this download of just over 11 minutes, The Creators take us through a series of mantras that are designed to help us release all of our attachments to the traumas of our past lives. These mantras are powerful, and you will feel empowered by the process of speaking and aligning with them. The most important message of this download is that the power we have NOW to create our reality is stronger than anything that we've experienced in any past life. Love! <3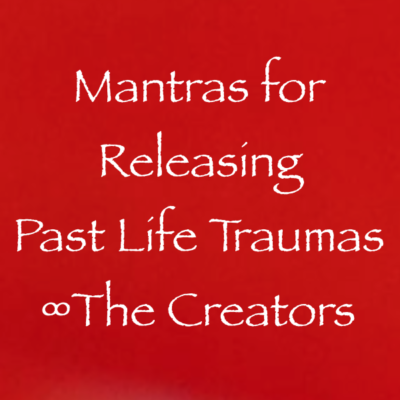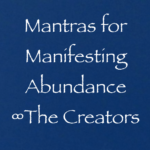 In this download of 12 minutes and 12 seconds, The Creators take us through a series of mantras that you will either resonate with, or you won't, on the topic of manifesting abundance in your life. The difference between this download and other mantras you may have encountered in the past is that The Creators won't let you just speak the mantras…they want to make sure that you actually feel the vibration of them. And when you do, when you align with them, you will change your financial situation for the better. Love! <3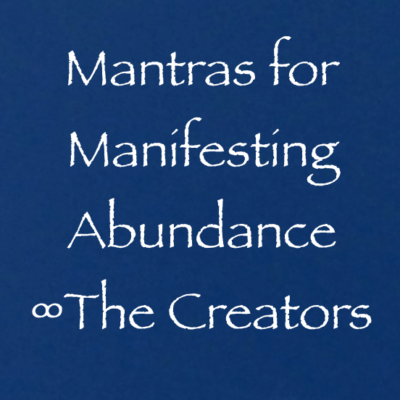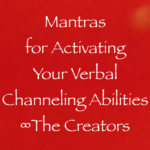 In this download of 11 minutes and 11 seconds, The Creators walk you through a series of mantras that will awaken and activate your verbal channeling abilities. The C's also explain why some mantras don't work and how to ensure that these mantras will. This download will help you cut to the core of why you've struggled to begin verbal channeling, and you will feel more certain than ever that you can and will verbally channel. Enjoy! <3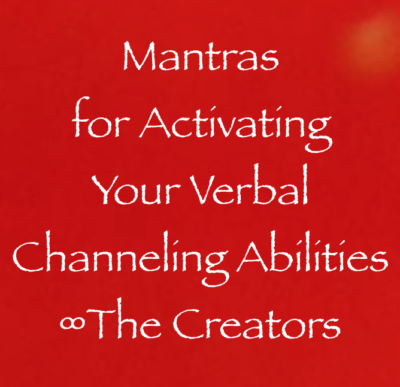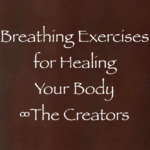 In this download of 12 minutes, The Creators take us through two breathing exercises that we can do every day to improve our physical well-being, bringing our bodies back to perfect health. These exercises will move energy on a physical and non-physical level, working on your emotional, energetic, physical, and even mental bodies. The Creators recommend building your stamina from 5 to 20 minutes per day. With just these two breathing techniques, you can create for yourself a long, healthy life. Enjoy! <3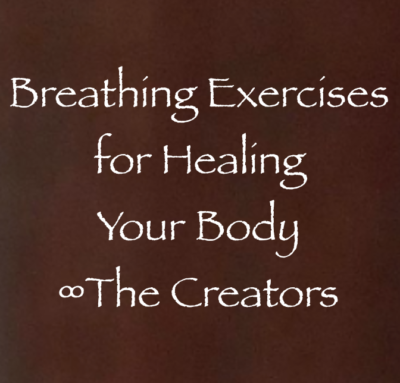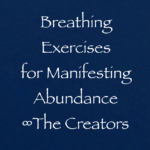 In this download of just over 11 minutes, The Creators walk us through a series of breathing exercises that are designed to remove limitations, beliefs, and blockages around receiving abundance. These are breathing exercises that are easy to do, and you can employ them several times throughout the day to bring in that abundance that all of us desire. You'll feel more open and ready to receive after doing even just one of these exercises. Enjoy! <3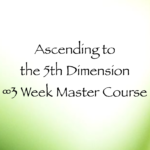 Starting December 7th at 4:30pm Pacific/7:30pm Eastern, and for the next two Thursdays after, join me for this journey into 5D. In this Master Course, I'll be teaching you the essentials for ascension, and I'll also be channeling The Creators, The Arcturian Council, and The Pleiadian High Council of Seven on this very important topic. I'll also be creating new processes for this course that will take you into 5D. 
You'll join via phone or computer, and if you can't be there live, don't worry. The recordings will contain everything that you get by attending live. You can submit questions before or during each class, and I will read them aloud and answer them.
We all have the ability to access the 5D paradigm, the 5D energies, and 5D templates in the here and now, and we can take a much more pro-active approach to it, rather than just waiting around for something to happen. Join me, and we can raise the consciousness of the planet as a small collective of well-intentioned beings!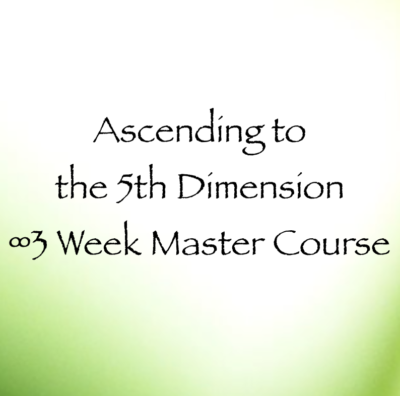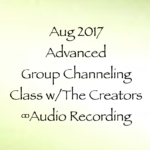 In this recording of the Advanced Group Channeling Class I did with The Creators in August of 2017, I channeled The C's for just over 2 hours. However, as you listen to the recording, you'll realize that you'll be doing just as much channeling as I did. The Creators will guide you through a series of processes to get you to channel a Lyran collective, a 5D version of yourself, a parallel universe version of yourself, a mermaid, an angelic being, and more higher frequency beings. You can listen to this over and over to practice your channeling. Enjoy <3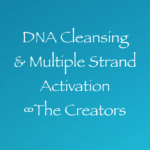 In this download of 11 minutes and 11 seconds, The Creators take us through a process to cleanse our DNA. Next, they offer a white light transmission to help us bring more strands of our dormant (what scientists call "junk") DNA back online. This activation will affect you on a physical level, so be sure to drink lots of water before and after you receive it. And then rest up and enjoy the new physical vehicle you'll be operating with! <3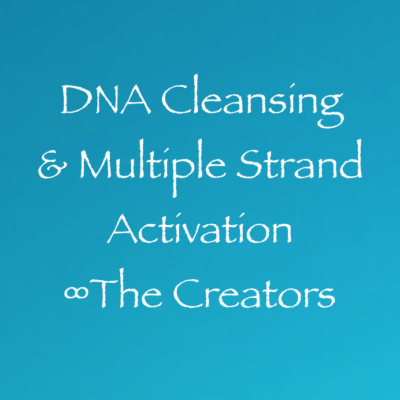 In the just over two and a half hour audio recording from this online event that I did with Maricris Dominique Dela Cruz-Scranton, you'll experience my channeling of The Creators, as well as the guidance from Maricris, who is a Psychic Priestess and Shamanic Soul Activator.
To start the event, Maricris led a beautiful guided meditation that aligned us all with the Earth's energies, Source, and our chakra system. This meditation is one you can do every day to align you with the truth of who you are.
Next, The Creators brought through their perspective on the topic of Manifesting Abundance with Ease & Joy. Following their opening transmission, Maricris discussed her own journey with the topic and offered insights and support to the group.
Finally, we had the question and answer portion of the event. Everyone got to ask a question of The Creators and Maricris, and the topics included: removing blockages to abundance, balancing one's chakras, how to deal with debt and guilt after a vacation, how to receive money for doing spiritual work. Many more questions were also asked and answered. It was a truly uplifting event! Enjoy <3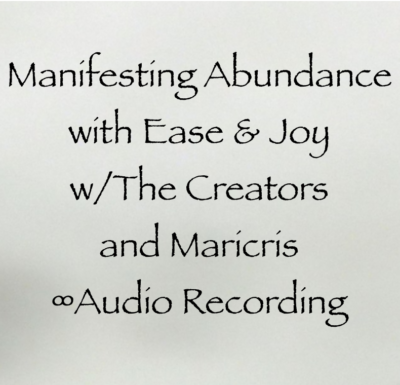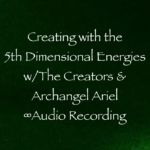 The audio recording from this online event is 2 and a half hours, and it's jam-packed with high frequency concepts and energy. First, Maricris Dominique Dela Cruz-Scranton led the group through a guided meditation. Then I channeled The Creators, and they spoke about creating using the fifth dimensional energies. Next, Maricris channeled Archangel Ariel on the topic. And then we switched to the Q&A format. Questions on a variety of topics were asked by the participants and answered by The Creators and Ariel. So much good stuff in this one! Enjoy <3