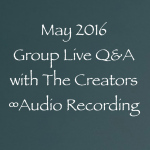 In this Group Live Q&A session with The Creators, there was an emphasis on the breath. It's such a simple solution to so many of our challenges. The Q&A lasted about an hour and 20 minutes, and there were lots of different questions answered. The energy transmission from The Creators was very high. Lots of downloads! Enjoy <3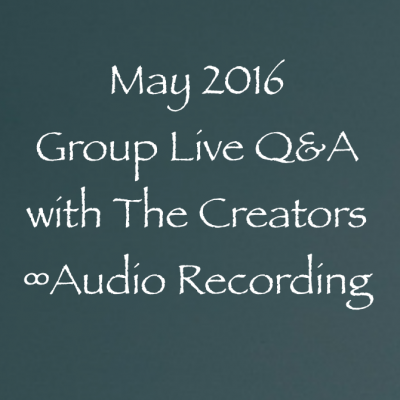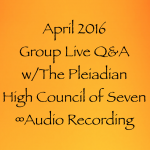 In this first-ever Group Live Q&A with The Pleiadian High Council of Seven, we had quite a turnout! I don't usually offer these recordings, but this session was so good that I just had to. The event lasted almost 2 hours. I even needed a bathroom break in the middle of it :). The P's were on point with all their answers and the energy transmission was very strong. Get ready for some serious downloads! Enjoy <3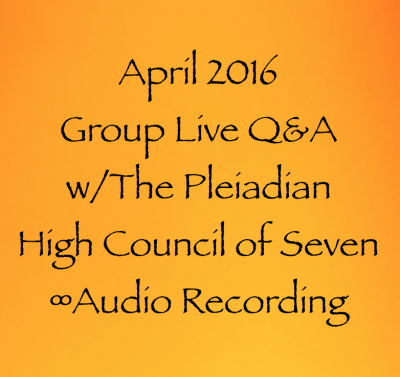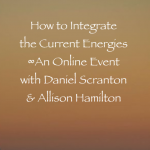 In this online event that I did with Allison Hamilton, The Creators and The Teachers channeled about the shift, the predictions about September, Wave X, and the energies of the eclipse. It was quite an event! You'll realize exactly what you need to do to navigate these energies and actually enjoy the shift. There were also questions and answers, and the whole thing was around 2 and a half hours in length. So strap yourselves in. This one covered a lot of ground :). Enjoy! <3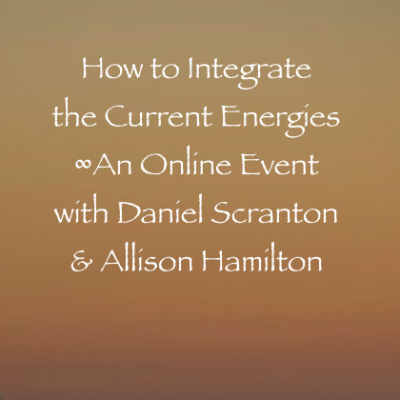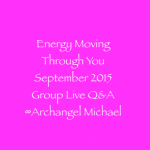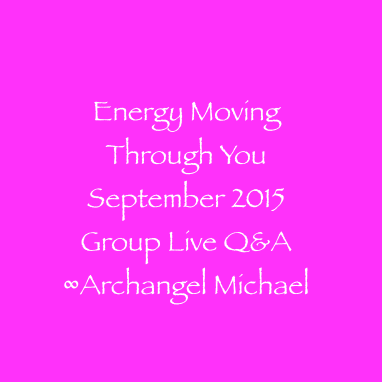 In this event of just a little over an hour, Archangel Michael encouraged us to hold the state of being of Love in our hearts as often as we can. There was also an emphasis in the answers on letting energy move through us. Michael answered questions about writing books, paying off debt, and lack of intimacy with a romantic parter. There were lots of other questions asked and answered. The energy transmission for this one was very high. Enjoy!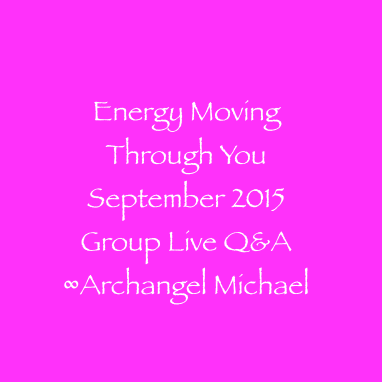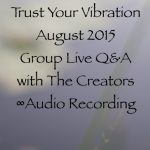 This recording spans a little less than an hour. The Creators came in with a brief introduction about trust. And then the questions and answers ensued. The Creators brought their high-frequency vibration to the gathering as well. Enjoy! <3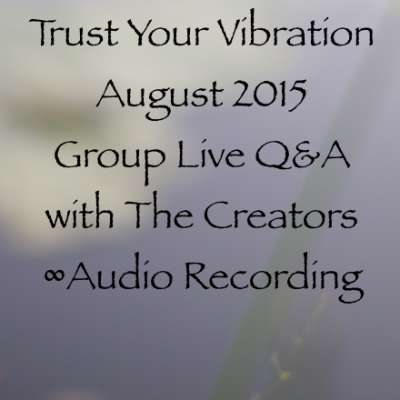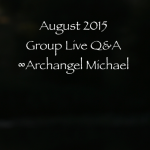 In this Group Live Q&A event with Archangel Michael, they offered an introduction on our experience of the shift. And then they opened the floor to questions. The questions were really good in this one! And of course, Michael brought their angelic transmission to the festivities. Enjoy!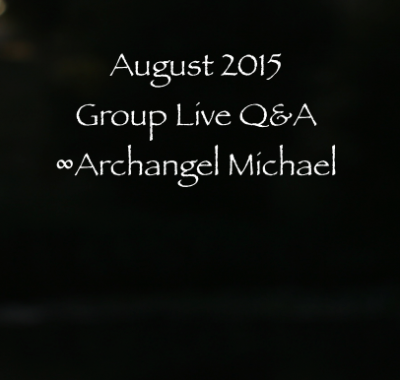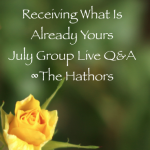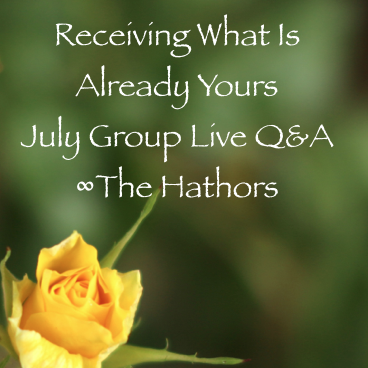 Just a little over an hour of high frequency transmissions from The Hathors! This Group Live Q&A featured an introduction and a process about receiving the downloads that are already there…in your energetic field. Enjoy! <3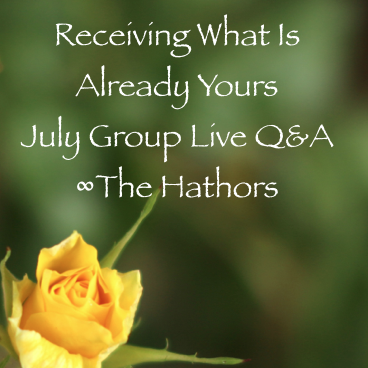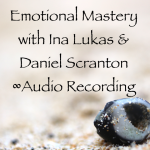 Almost three hours of content! All about emotions. Well, some of the questions from the attendees were a little off topic, but The Creators and The Alchemists were able to bring them back around to the topic at hand. A glorious event! So much good stuff. Ina and I are really proud to offer you the recording. Enjoy! <3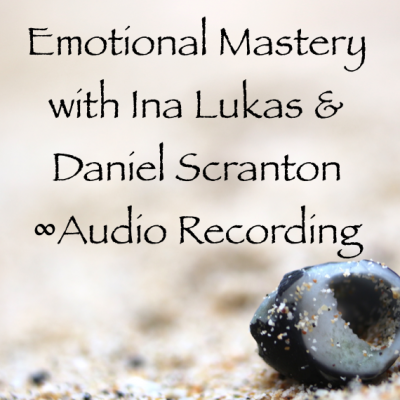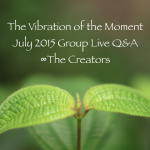 After delivering a beautiful introduction on the vibration of the moment, The Creators answered all questions asked with their usual love and supportive energy. This one was under an hour but is chock full of good stuff! Enjoy <3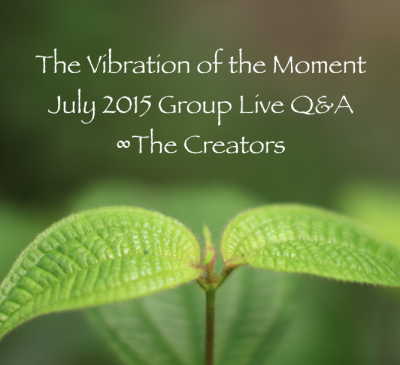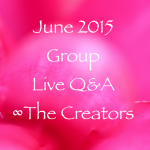 In this Group Live Q&A event that ran for a little under an hour, The Creators delivered a monologue/intro on the current energies and answered all questions posed. Questions included "What's this energy around my heart about?" and "Why do I feel a dense energy around me at this time?" There was also a wonderful question about feeling more love. It was a powerful session. Enjoy! <3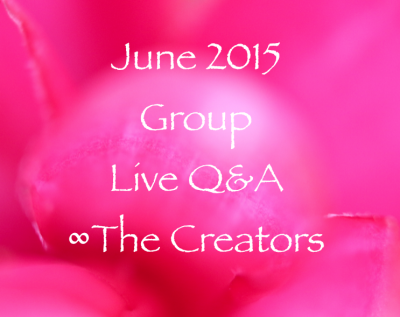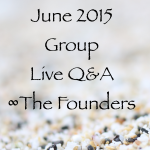 This Group Live Q&A ran for just a shade over an hour. The Founders brought some high-flying energy to the party. I felt like The Creators and The Pleiadians were both chipping their energy in as well. Lots of questions got answered: a total of 11! Enjoy 🙂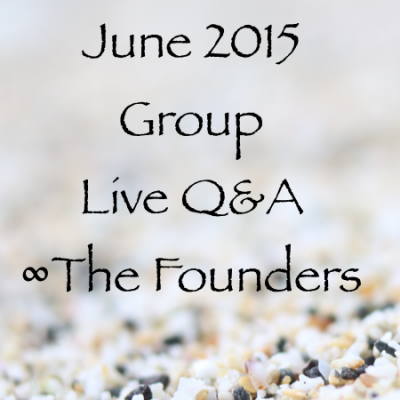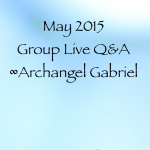 In just over 60 minutes, Archangel Gabriel delivered an opening monologue and answered all the questions asked in this Group Q&A event. The energy transmission was powerful and pure, and Gabriel was definitely on their game! Check it out…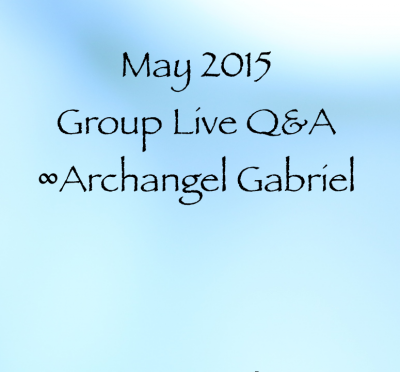 In this Group Live Q&A event, there were many questions asked and answered, and The Creators brought through their usual high frequency energy and tones. Receive the transmission. Order the audio recording…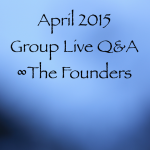 This Group Live Q&A with The Founders was all about releasing limitations and letting who we really are flow. They explained how they are giving us "upgrades" during these sessions, and there were 8 questions answered throughout the course of the event. Questions included: "How can I stop blocking my own energy?" and "What can I do about feeling overwhelmed with so much to do?" It was a lovely evening of Q&A's and energy transmissions.
Enjoy!