Description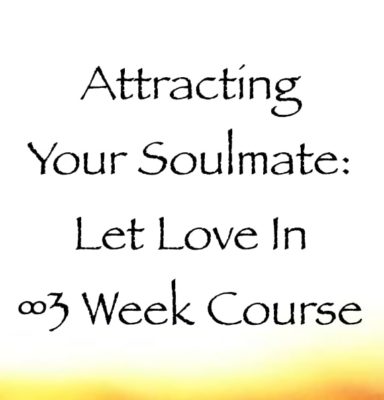 This is an Online 3- Week Course You Can Attend from Anywhere in the World! You'll Learn How to Attract Your Soulmate from Daniel & the Beings He Channels
This 3-week course, you'll learn how to release the baggage from your past relationships and attract the soulmate relationship of your dreams. I'll be offering processes, exercises, and meditations to help you get in that perfect point of attraction for your long-lost soulmate. This course will be a beautiful journey that we will all go on together throughout the three one-hour classes in the course.
If you cannot attend any or all of the classes live, you can still get everything out of the course by listening to the recordings…which you will be able to access after each class.
I'll also channel one meditation from a higher dimensional being like Yeshua in each of the three classes. Throughout all three weeks of the course, I'll take you through the steps that will open your heart, release trauma and blockages from previous relationships, and make you a vibrational magnet for your soulmate.
You will also learn about self-love, how to communicate with your soulmate, and many other techniques that will harmonize you with the love of your life. I'll also be discussing the soulmate and twin flame concepts and how to shift your beliefs about who those people are, where they are, and your access to them. Everyone deserves to be happy in their romantic relationships. Join me!