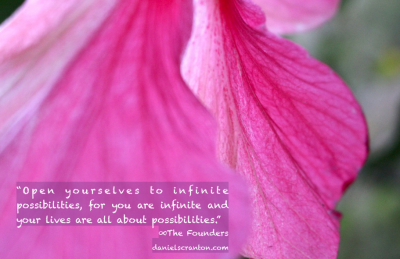 "Exceeding your expectations. That is what we predict for all of you. We have already seen the ways in which you have exceeded our expectations, and now it is your turn to exceed your own.
You have entire lifetimes under your belts that have fallen short of anyone's expectations. This is not a knock on any of you. This is purely an observation. But now you have the opportunity to exceed all expectations.
And how exactly do you do that? You do it by giving more of yourselves. You do it by acting even when you don't think your actions will benefit you in any way. You do it by taking a stand, taking a stand for what you believe in.
You are so pure in your intentions, and yet, most of you have yet to see much of what you have heard prophesized about the shift, the ascension, and the fifth dimensional plane of existence. And we are telling you that now is the time for each of you to exceed your own expectations.
Put away your thoughts of living a normal life. Put away your ideas that this lifetime is like all the rest. And open yourselves to infinite possibilities, for you are infinite and your lives are all about possibilities.
Whatever you have been waiting for, whatever you have been waiting to become, now is the time. Now is the time to exceed your own expectations and to become that which you have always been but have yet experience. You are gods incarnate, living on the ultimate playground of the physical plane.
We are The Founders. We are the keepers of the flame."