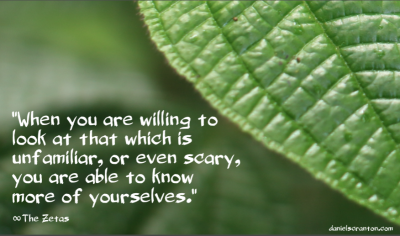 "By acknowledging the similarities between our species and yours, you are accessing parts of yourselves that are asking for acknowledgement. But if you see us as outsiders, as untrustworthy, then you are denying a part of yourselves.
We are your connection to that which is alien to you, to that which is unfamiliar. And when you are willing to look at that which is unfamiliar, or even scary, you are able to know more of yourselves.
Our generation is not the one responsible for taking your DNA and genetic materials, but we still feel the hesitancy on the part of the human collective to fully engage and bond with us. It is our desire to be the bridge from that which is scary to that which you know.
We are here to help and to serve, and while we may not win any popularity contests, we will certainly offer whatever we can. You have granted us this much access if you are receiving this message. And therefore, you are open.
Perhaps you are more open than some to engage with your shadow. And when you can dance with your shadow, and play with your shadow, then your life can be a party. And maybe someday we will be invited.
We are the Zetas, and we are your brothers and sisters."