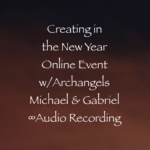 In the audio from this online event I recently did with Shelley Young, we channeled Archangels Michael and Gabriel on how to start this new year of 2017 off right. The total run time of the recording is 2 hours and 50 minutes. In the opening, the Archangels gave their perspectives on 2017, and then the floor was opened to questions. A number of topics were covered, including: starting a new career, feeling lots of anxiety, how to raise our children, and many more. You'll also receive the strong energy transmissions from the Archangels that were coming through during the entire event. Enjoy! <3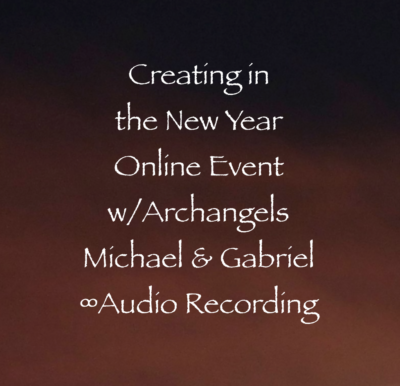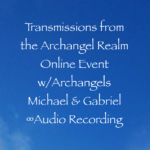 In the audio recording from this online workshop, Shelley Young channeled Archangel Gabriel, and I channeled Archangel Michael. Each of the Archangels delivered a monologue that was also an energy transmission from the Archangel Realm. Then we shifted to questions and answers, and the topics covered included: food, body image, romantic relationships, experiences on the astral plane, and many more. The length of the audio is 2 and a half hours and is filled with the high-frequency energy you've come to expect from Michael & Gabriel. Enjoy! <3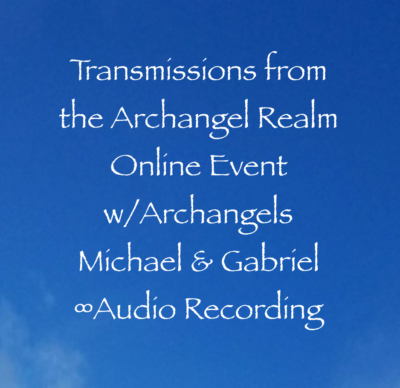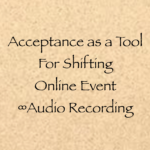 In the audio recording of this online workshop I did with Shelley Young, she channeled Archangel Gabriel, and I channeled Archangel Michael. The recording is just under 2 and a half hours in length. To open the workshop, the Archangels gave their insights on using acceptance as a tool for shifting, and the attendees got to ask their questions. There were a variety of topics covered, and as usual, the Archangels brought their wonderful high-frequency energy transmissions throughout the event. Enjoy! <3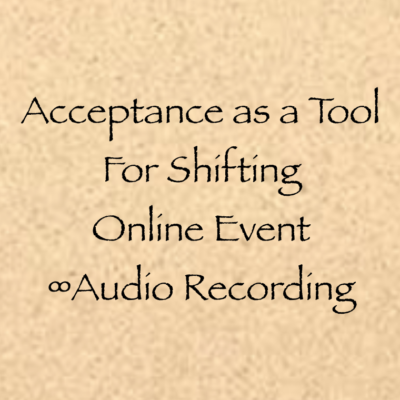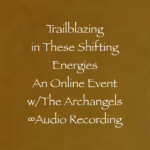 In the audio from this online workshop I did with Shelley Young, she channeled Archangel Gabriel, and I channeled Archangel Michael. The Archangels brought through their perspectives on the current energies of the shift, and they offered strategies for how to handle these high-frequency energies. Then we opened the floor up to questions, and there were a variety of topics covered. The entire recording is 2 hours and 15 minutes, and the energy transmissions from the Archangels are strong throughout. Enjoy! <3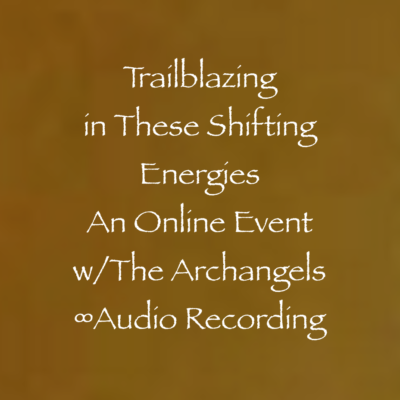 In the audio recording from this workshop of just over 2 and a half hours, you'll experience Archangel Michael and Archangel Gabriel's wisdom on making quantum leaps in your ascension journey. Each of the archangels offered a brief intro on the topic, and then questions were asked and answered on a variety of topics, such as: how to follow one's heart in the face of opposition from others, what to eat and what not to eat for optimal health, communication with family members, boredom, destiny, and many, many more. So much wisdom was conveyed in this workshop, and it was a delight for me and Shelley Young to be able to bring it forth. Enjoy! <3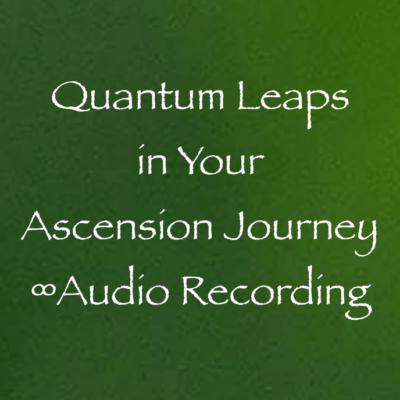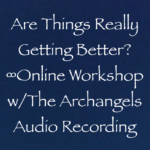 In the audio recording from this online workshop of over 2 and a half hours, Archangel Gabriel & Archangel Michael addressed the topic of the current energies and how they're affecting us as individuals and as a human collective. There were questions asked and answered on a variety of topics, including: how to be of service, how to connect with other aspects of self, why people are experiencing so much fear at this time, how to integrate the Divine Masculine, which candidate to support, and so many more! Enjoy this high-frequency light transmission. <3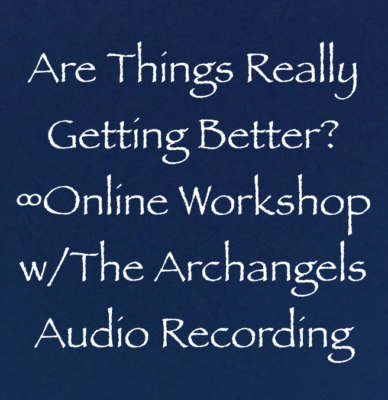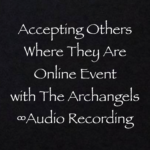 In the audio from this online event I did with Shelley Young, Archangels Michael & Gabriel spoke on this very important subject. The festivities began with an introductory statement from Michael & Gabriel on how to accept others and ourselves. Then they opened the floor to questions, and a variety of subjects were covered, including alcohol and substance abuse, relationships with others, human trafficking, and The Shift. The energy transmissions from each of the Archangels was super-high! Enjoy the download <3.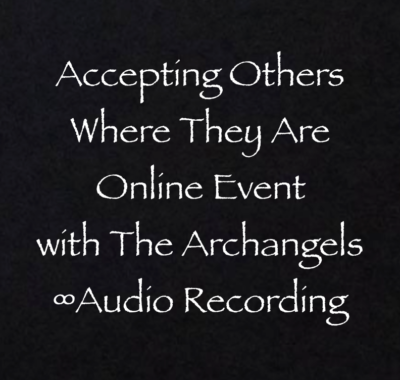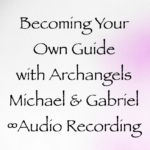 The audio from this online, group event with Shelley Young, Archangel Gabriel, Archangel Michael, and me is just over 3 hours. So many wonderful insights were offered from the Archangels about how to better access the wisdom we all contain within ourselves, and of course, that beautiful Archangel energy was transmitted through both of us as well. It was an eye-opening, heart-opening, lovefest. Our best collaboration to date! Enjoy <3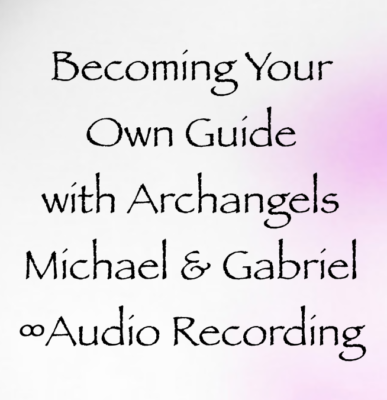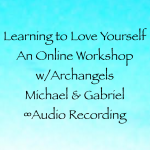 In the audio from this online workshop that lasted over 2 and a half hours, Archangels Michael & Gabriel spoke extensively on the topic of self-love. There were many questions asked and answered, and the insights provided were groundbreaking. I loved being in the beautiful energy of this one, and in fact, I'm still basking in it. Enjoy <3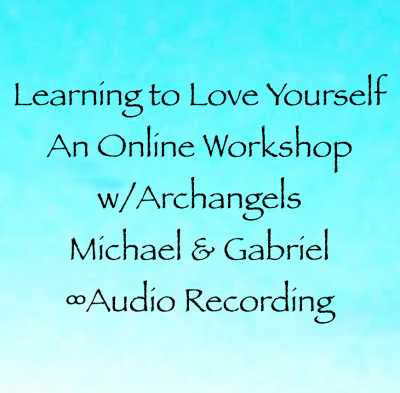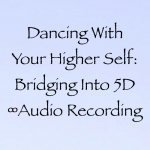 In the audio from this live, online event that lasted about 2 hours and 15 minutes, Shelley Young channeled Archangel Gabriel, and I channeled Archangel Michael on the topic of becoming more fifth dimensional beings and embodying our Higher Selves. Lots of new ground was broken, and the Q&A sessions were excellent! This event had the highest frequency transmissions yet. Enjoy <3!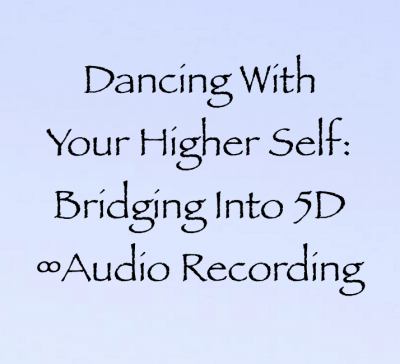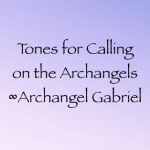 When we feel stuck, lost, lonely, or in a state of complete despair, we can always call upon the Archangels. I created this 10-minute download with Archangel Gabriel and set forth the intention for the tones and sounds that came through me to do just that. It was interesting to create a recording where I was calling upon the Archangels to help others call upon the Archangels. But it worked! You can tone along or just set your own intention to connect with the Archangels and let the tones do all the work…Enjoy! <3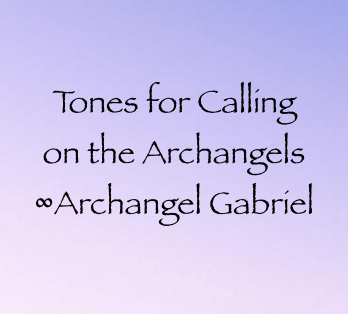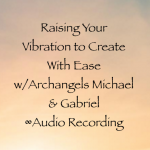 In an online event that lasted just over an hour and a half, Shelley Young channeled Archangel Gabriel and I channeled Archangel Michael on the topic of Raising Your Vibration to Create with Ease. The angels really brought it for this one! I was blown away by how easy they made it for us. So many great questions too. The frequencies transmitted were super high for this one. If you ever wanted to make raising your vibration and creating your reality easier on yourself…this is the recording for you! Enjoy <3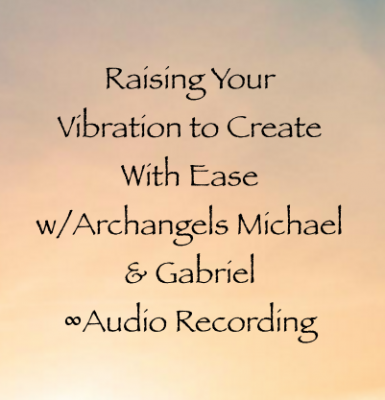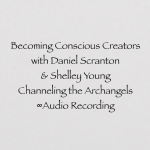 In this event that lasted just over two hours, Shelley Young channeled Archangel Gabriel, and I channeled Archangel Michael on the topic of becoming conscious creators. Michael and Gabriel were on the same page, complementing each other nicely. Many questions were posed about guides, channeling, health issues, and so much more. Enjoy! <3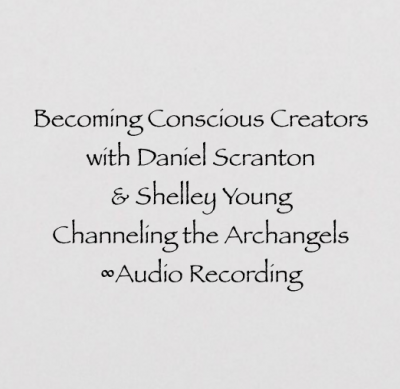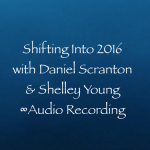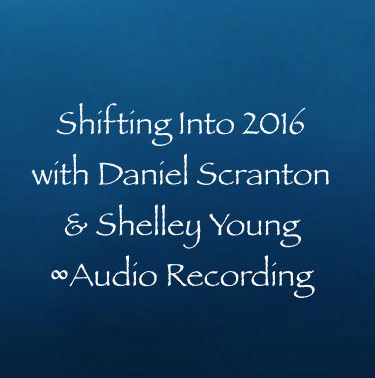 In this online event that lasted over 2 and a half hours, Shelley Young channeled Archangel Gabriel, and I channeled Archangel Michael. The subject was Shifting Into 2016, and the Archangels made many practical suggestions. And then there were the question and answer portions of the day. Everyone got to ask two questions, and a wide array of subjects were covered. It was a huge success! Great energy. Enjoy! <3