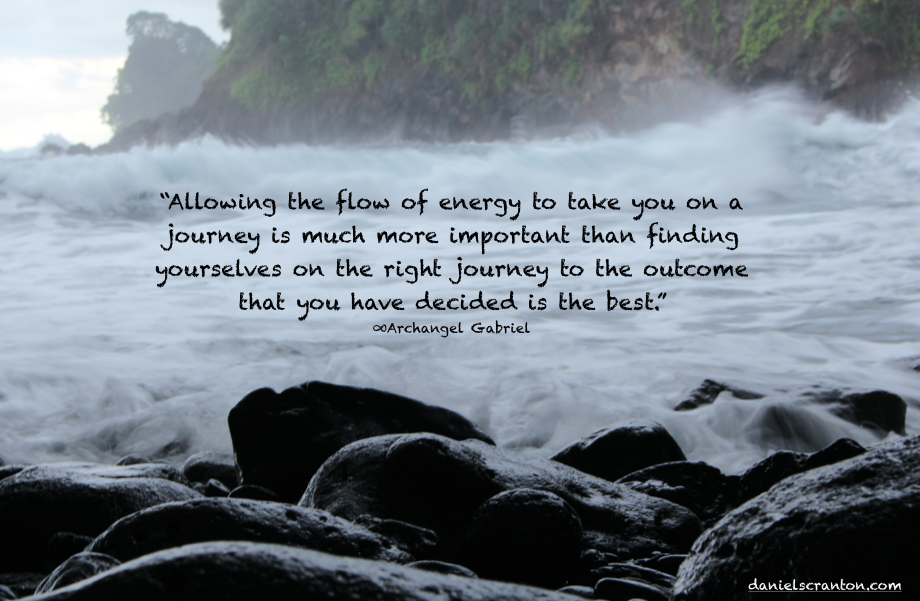 "Before you decide that there is only one choice that you can make, grant yourselves permission to make all the choices available. Let yourselves explore all sides, all opportunities, all perspectives, and you will find that the freedom that you grant yourselves will assist you in making the decision that you ultimately want to make.
But first, granting yourselves permission is necessary. It is a part of the process. Now, when you make decisions, you often think of them as final. You often see the potential for having made a mistake. Or perhaps you are worrying that you may lose precious time or money if you go down a path but then have to turn around and go back.
So many of you miss the point of having the decision to make in the first place. Choosing is not about getting it right or about finding the best decision possible and making it. Choosing is about having opportunities for different experiences. But you cannot benefit from the variety that is in front of you if you think that any of the choices that you could possibly make would be wrong. You are never putting yourselves in a position to get something right, to do the right thing, to find the right solution.
You are always putting yourselves in positions to give yourselves opportunities to flow energy in a variety of directions. So as you contemplate the choices in front of you, no matter what the decision, allow yourselves to imagine energy flowing from you into each of those opportunities. Feel which ones allow more flow and which ones seem to stifle or even stop the flow altogether.
Allowing the flow of energy to take you on a journey is much more important than finding yourselves on the right journey to the outcome that you have decided is the best. We want to remind all of you to lighten up and loosen up and take the seriousness out of your decision making. If you saw all the choices in front of you as different avenues that led to the same outcome then you would have more fun with the process. And that is what we would recommend.
We are Gabriel. We are senders of Love."
Group Live Q&A with Archangel Michael – TONITE! – 12.26.14 @ 6:30PM Pacific/9:30PM Eastern