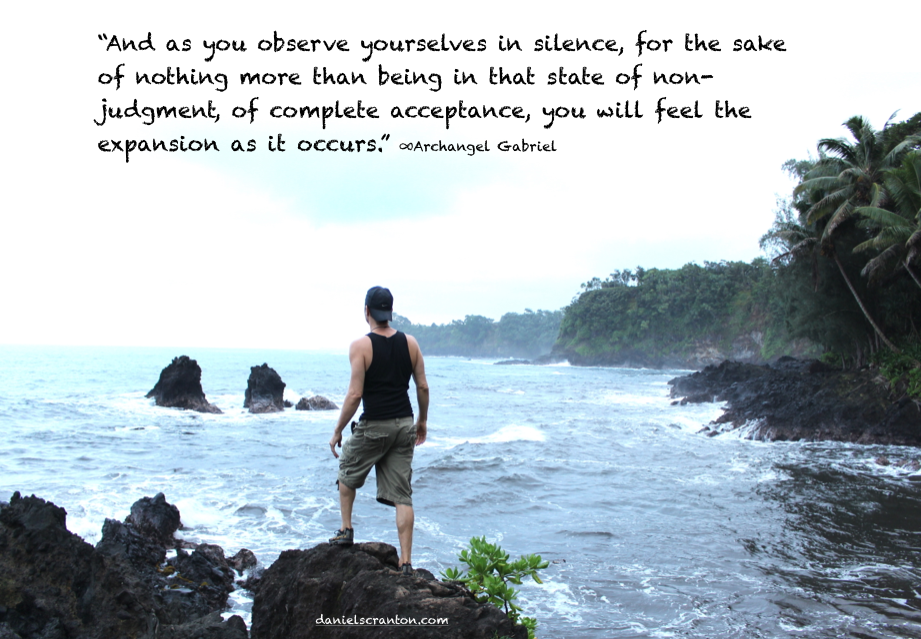 "Be and accept all that you are, regardless of how different you are from how you want to be. Listen to the silence within you, and know that there is acceptance in the silence.
If you forget everything that you think you know about who you are and what you are capable of, then you begin to understand your true nature. And when you accept that which you are and experience yourselves as the beautiful beings that you are, that is when all that is available to you begins to emerge from the silence.
Everything that you are and that you have ever been is there to create something new. But what gets you stuck and keeps you from becoming that something new is judgment and self-criticism.
Give yourselves a moment to experience non-judgment by doing something and simply observing that which you are doing. Play that game with yourselves where what you do does not matter. And observe. Let the observation be the important piece.
And as you observe yourselves in silence, for the sake of nothing more than being in that state of non-judgment, of complete acceptance, you will feel the expansion as it occurs. You will become more by existing in a moment of silent acceptance of who you are. And you will enjoy your lives, because your lives are worth living and worth observing, and because you are worthy of experiencing them.
We are Gabriel. We are senders of Love."