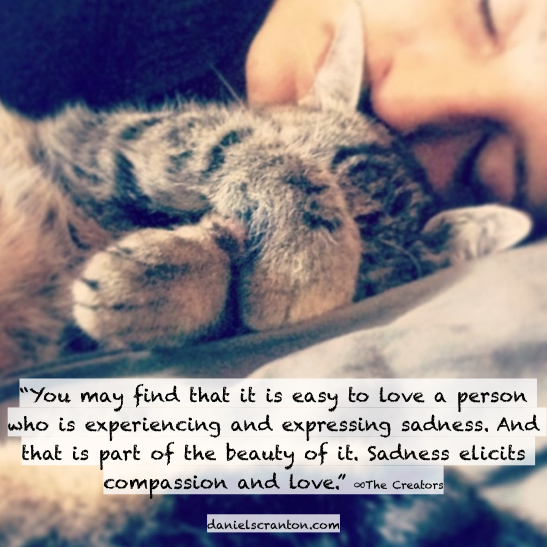 "Sadness is an emotion that you do not hear that much about. It is one of those emotions that tends to be swept under the rug or ignored. You have more people talking about fear and anger than you do about sadness. Perhaps that is because you all feel like your sadness is a very personal experience, that it is not something to be shared or talked about. Perhaps you do not see the beauty in your sadness, and perhaps it is time that you do.
You all experience sadness and you all see it as something that you just get through. When someone that you love dies, you go through what you call your mourning period, and it is a solitary experience for most of you. Most of you are not gathering in groups to feel your sadness together, although certainly that is the intention of the funeral.
We are here to grant you permission to explore sadness further, to give yourselves the opportunity to be with yourselves through your own sadness. And we encourage you to talk about it and find others who want to express their sadness. Sadness does not need to lead to something. You do not have to go from sadness to something else in order to break yourselves free of it.
You may find that it is easy to love a person who is experiencing and expressing sadness. And that is part of the beauty of it. Sadness elicits compassion and love. You are often held by another when you are experiencing your sadness and you reach out to another for their sympathy and their compassion. And so you can see how sadness can actually bring people together if you allow yourselves to feel it, to express it, and to communicate it to those around you. And that is what we invite you to do."