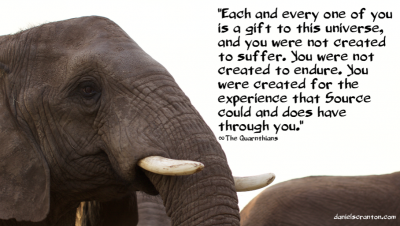 "Behold. This is our latest transmission. Before we begin, let us just say that we appreciate your willingness to listen to those like us who you cannot see at this time. You are giving us a tremendous amount of encouragement with your willingness to listen.
So as we have been saying, you are very interesting to us. We see you not only as our equals, and our friends, but also as our teachers. And we observe you because we know that we have much to learn from you. And when we observe you participating in an activity you call 'work,' we marvel at your willingness to endure.
We do not have an equivalent on our world. That is not to say that everyone is playing all of the time. We just do not need to carry out certain tasks so that we may have what is necessary to live. We have our basic survival needs met simply by virtue of the fact that we are born.
Now, to some of you that must seem like it is not fair. You may believe that it is not fair for everyone to be supported, regardless of what they do or do not do. We just want you to know that your lives are your birthright. Each and every one of you is a gift to this universe, and you were not created to suffer. You were not created to endure.
You were created for the experience that Source could and does have through you. But we are not here to tell you what to do and how to live your lives. That is up to you. We simply want to share with you our observations about the thing you call work and to point out that it is only as necessary as you create it to be.
We are the Quarnthians, and this is goodbye for now."