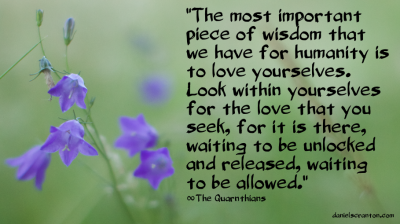 "Behold. This is our latest transmission.
Before we begin, we would like to express to all of you our deep appreciation for your willingness to hear what we have to say. You have shown yourselves to be a very open species. We enjoy giving you these transmissions, and we also enjoy seeing how they are received. So we wanted to thank you.
And now we will tell you what we see when we look upon the human race. From our perspective, you are a beautiful race of beings who share many common goals. You would like to experience peace, prosperity, and joy. You also enjoy freedom.
What we have observed of humanity tells us that you believe there must be a price for what you receive. Often the price is hard work, but sometimes it is even more. Sometimes we see you putting your lives at risk for peace or prosperity. We can tell you that, in our experience, we have known there to be an easier way for you to have what you want.
First of all, listening. Listening is an effective means of finding peace. Opening yourselves to receive is a wonderful way to find that prosperity. Treating yourselves with respect and dignity, and following your impulses is a wonderful way to achieve joy. Freedom is most easily attained by shifting your perspective, by owning your freedom, rather than asking for it from someone else.
And perhaps the most important piece of wisdom that we have for humanity is to love yourselves. Look within yourselves for the love that you seek, for it is there, waiting to be unlocked and released, waiting to be allowed. And when you experience that love from within yourselves, everything else that you want comes much more easily.
We are the Quarnthians, and this is goodbye for now."